The day you heard of the Blue Whale Challenge and the stories of suicides associated with it, like any concerned parent, all you wanted was to make your child stay away from it. But wait, before you start searching for ways tie up and keep your teen at bay, it is pertinent to find out what the Blue Whale challenge actually is.
What Exactly is Blue Whale Challenge?
Basically, it's a social media game that has taken the world of teens by storm. It challenges teenagers to do outrageous tasks and eventually jump off a cliff. It has allegedly caused some teenagers to actually kill themselves. Crazy, isn't it?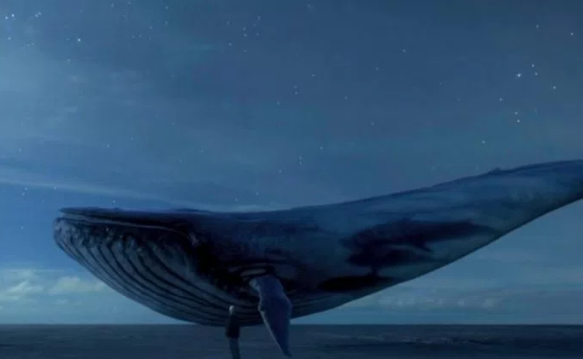 The game began in Russia in 2013. It was invented by a former psychology student named Phillip Budeikin with the purpose of cleaning the society by pushing those to suicide "who bring no value to the world".
The reality about the game
You cannot play Blue Whale on your computer; in fact, there is no website from where you can install it and then play. It has no app either. It is just a social media phenomena accessible through social media networks from the secretive groups. It is mainly played on social media apps like Instagram, messaging apps like WhatsApp and even online gaming chat rooms. It is said that the game was available on various mobile apps but it was later removed from the internet.
The player is targeted by curators. Once you make a contract, you and the curator move to private chat and start taking up the challenges. A list of tasks is assigned to the player, usually one task per day. The tasks must be completed in 50 days. Some of the challenges include waking at 4:20 am, standing on the roof, don't talk to anyone the entire day, cut your lip, and so on. The challenges become scarier as you move forward. Every time you complete a task, you have to send a video or photographic proof to the curator.
How to join the game?
Just do a quick search on Twitter for the hashtags #IAmAWhale and #BlueWhaleChallenge and you will be shocked to see the results. What's more alarming is that people are trying to seek curators by tweeting with these hashtags. Check out some of the tweets:


It is still unclear how this game floated on the internet and gained so much hype. According to some reports, the link for Blue Whale was floated on social media platforms like Facebook, WhatsApp, Gmail and Yahoo. The sad reality is that there is no forcing involved. Many teenagers took the challenge either for fun or to be a part of the social media buzz.
If any participant tries to quit, he/she is cyber bullied and blackmailed to complete the game. The curators have your information and they know where you live so they will come after you.  Here is a Reddit post made by an anonymous participant about the how he found the game and the tasks he was pushed to perform.
Blue Whale prompted suicides: Is it real or all made up?
The number of suicide stories and their link with the Blue Whale challenge is increasing. According to USA TODAY, a 32-year-old woman, Natasha Cadena hung herself on July 4th in her apartment in Southwest of Wichita Falls. Her mother Sandy Cadena believes her daughter was a victim of the Blue Whale challenge. She said Natasha was doing hurtful things like cutting herself around different places and taking videos of the cuts. The case is still open and it is not confirmed whether the suicide was because of the Blue Whale challenge or some other reason. Read more about the story here.
130 deaths in Russia were allegedly linked to the game. An investigation from Radio Free Europe included that none of these deaths had any conclusive ties to Blue Whale. It seems that the teens who have committed suicides were vulnerable and they were simply attracted to this subculture.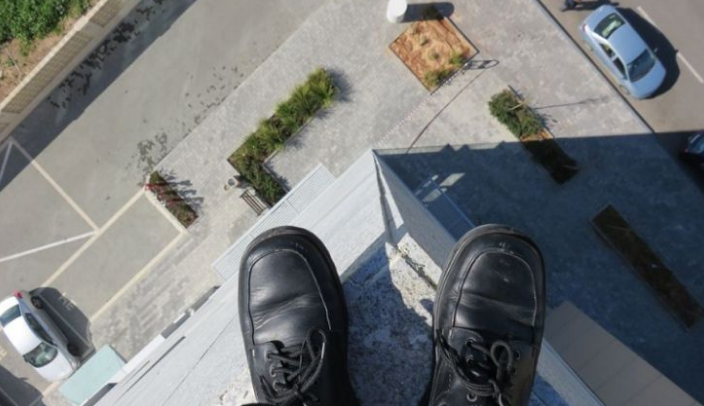 What should be your concern as a parent?
You must be thinking to take your teen off from social media completely but that's not the solution. What you can do is safeguard your children from this manic. Let's say the game itself is not the cause of all these insane attempts; there are lots of children who can easily manipulate what's happing around the world and blame everything on the Blue Whale challenge. No parent would want their child to be a part of this manipulation, right? So, here is how you can combat the situation:
Your kid probably knows about the Blue Whale Challenge as per the media frenzy around. Find the right time and explain your concerns about this game.
Keep a close eye on the latest internet trends especially among teens.
Stay updated about the activities of your child at school. Check with their teachers regularly to find out the academic progress as well as behavior of your child.
Watch out for the signs
There are some signs that can tell if your kid has become a victim of this challenge:
Your child has become secretive about his/her online activities
He/she is spending a lot of time on social media
Whenever you approach them, they switch screens on their device
Their school grades are becoming poor
You are seeing self-inflicted wounds like scratches and cuts on their body
A spying app can help!
Just to be sure that your child is safe online and he/she does not even go close to this game, you can remotely install XNSPY on their smartphone. It is available for both Android and iOS. Through your account, you can monitor the call logs, text messages, social media activities, location and browsing history of your teen. If they happen to create any Blue Whale challenge hashtag or try to be a part of this game, you will figure it out immediately.
Even though we do not yet have sound evidence that the suicides among teens in different countries have been caused by the Blue Whale Challenge, it is best to put an armor around your child.