I'm going to start off today's blog by sharing with you a really simple but effective infgraphic about employee learning that I recently came across. It's by Common Lab and here it is: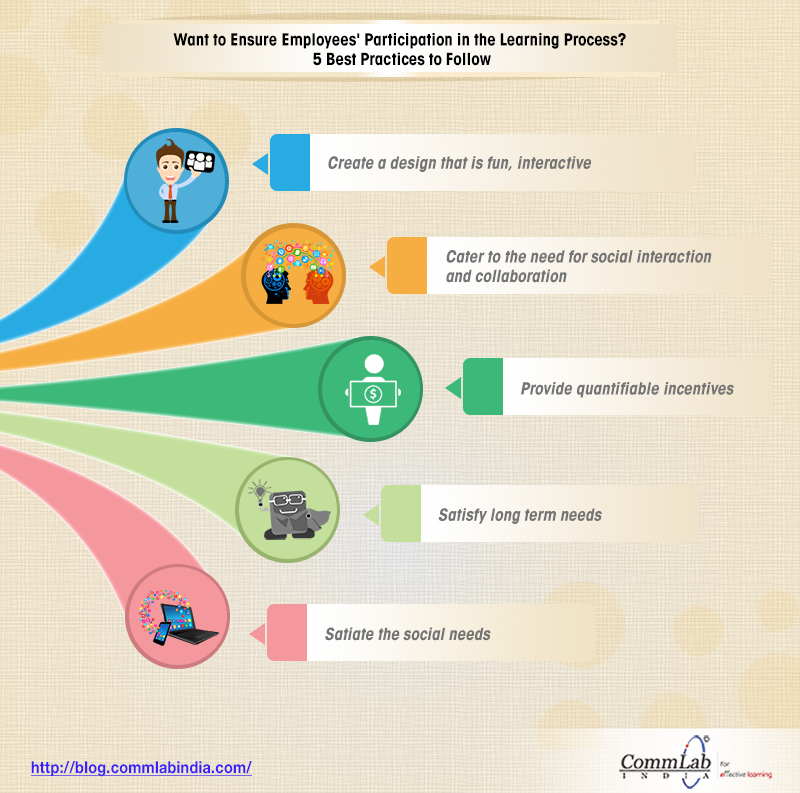 They've specified 5 dimensions of employee learning which I found really interesting. Because I feel like the infographic hits the bull's eye when it comes to the very basic needs of an average worker. And it is something that I'd been thinking about a lot lately.
I think that small business owners in particular make a fundamental mistake when they recruit and hire. They hire a person for a job, and that's about it. It's funny how sometimes big organizations may seem like smaller communities when they implement their HR strategies right. Bigger organizations have departments that make sure that the employees are engaged and stimulated by their work and that their need for association is being met. In contrast, a small business owner probably has too much on their plate to think about the depth and breadth of employee learning and development.
Thus, there are a few lessons we can learn from this infographic:
First, you need to create programs in a way that day to day activities don't seem like a chore. It is when end goals are largely undefined that frustrations occur. Have defined endgames and encourage creativity in the process it takes to achieve them. Appreciate imaginative endeavors and establish a culture of innovation.
Do not promote hardcore individualism. Sure, it will be great for a while, but there will come a time when your staff will start feeling the alienation. Encourage people to sit in groups and have brainstorming sessions. Align your desks in flat structure so people may communicate with each other. Bring together two different departments and assign them a project to build in-organization synergies.
At the end of the day, know that when your employees invest their time and money into your company, they are want personal growth. They want their career to progress. If you have them continue doing what they do without moving forwards, their learning curve will most definitely go down. They will eventually burn out and have nothing of value to add anymore. Invest in employee development and learning because at the very core of it, you are investing in your own company's resource.
If you're a business owner or manager, take some time to ponder over these points. Are you applying employee learning techniques? What more would you add to this paradigm?