Tracking children through an app has often been a controversial topic. One party likes to have the reassurance of knowing where their child is at all times. The other party thinks of it as an invasion of privacy. If you think about it, parents that track their children are simply being cautious, because there is a lot to be cautious about. Using a spy application for Android, they can avoid situations such as:
Kids getting lost while out
Kids lying about their whereabouts/kids that like to sneak out
Kids straying into unsafe areas of the neighborhood
Worst case scenario: kidnappings
Moreover, it is not just their physical, offline safety that is to be taken care of anymore. These days, parents also have to worry about things like:
Cyberbullying and its lasting effects
Online predators
Scams and frauds
Inappropriate websites
Dangers or dating apps
Online stranger danger in general
As long as you know how to make the best of your gadgets, you can strike an appropriate balance between monitoring and privacy. Here's how you can achieve that.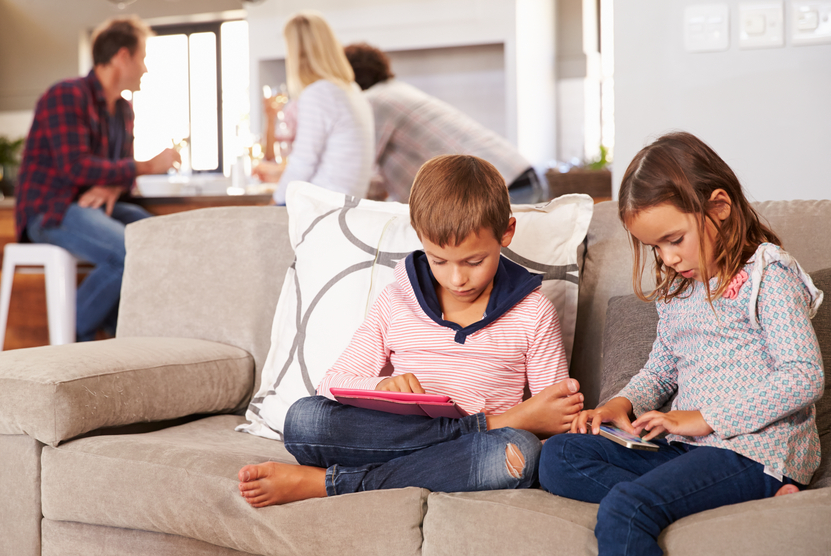 1. Get an Appropriate App
First of all, you've got to look for an app that does correct amount of monitoring but isn't too intrusive, either. XNSPY is a mobile tracker for kids that works discreetly, without interfering in their usual use of the device. When you install the app, it leaves no trace on the phone. This means that your child can't uninstall it. You are always connected to their devices through an online portal. You can even send remote commands to their phone. For instance, if you feel like they have opened an inappropriate website, you can simply lock their phones. Only you will hold the power to unlock it.
Additionally, kids these days carry their smartphones with them wherever they go, so tracking them through their phones will make your life a lot easier.
2. Set the Right Geo-fences
Another way you can make the most of your cell tracker is that you could set geo-fences on the app. This should be helpful if you're a busy parent who can't spend all day gazing at the map, figuring out where your kid is. Geo-fencing helps you mark safe and unsafe areas and gives you an alert anytime your kid enters or leaves those areas. You could create fences around your home so you are informed anytime they leave it or arrive home. At the same time, you can set fences around undesirable places such as bars, taverns or other places inappropriate for your underage child. You can even mark "safe" places, such as their school or their friend's place. You can basically mark fences around any parameter that you think you'd like to be informed on.
3. Keep Up With Location History
A great thing about XNSPY is that it keeps a log of all the locations your child has been visiting. It is understandable if you don't have enough time during your day to be checking the app over and over. So, you can simply sit down with the app when you do find the time and see all the locations that your child has been to in the day. It is a much more convenient, to sit down at the end of the day and just scroll through the locations. However, it is not as instantaneous as the next tip…
4. Check their Location in Real-time
Finally, with XNSPY, you will always have the option to check in on your child's real-time location 24/7, no matter where you are. Whether you are busy at work, at home or on the go, you will always be informed of your child's whereabouts. Not sure if your child is home from school yet? Afraid they're sneaking over to a friend's place when they're grounded? Worried about why they haven't been home when they've already been gone so long? All these worries will be put to rest with your cell phone tracker app.
The great thing about our particular Android app is that you can be vigilant and lenient at the same time. Who says it has to be either/or in parenting? You can walk that fine line… striking the right balance is better than picking a side anyway. It is important for your child to experience things in their own time as well. Let them live their lives; but keep a discreet eye on them, too.