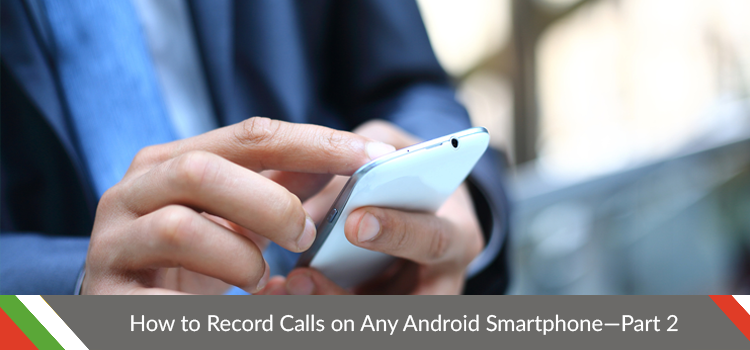 And we're back with our tutorial. In the last blog, we talked about the initial steps you needed to start recording calls on an Android phone. We listed down some problems you could face while you're trying to monitor calls. Plus we gave you some tips and solutions so you could have a flaw free recording experience.
So, without further ado, here is the rest of the tutorial for your convenience.
Step 4: Go to Recorded Calls Tab
To start recording calls, click on the "Call Recording" tab. You can find it on your left on the sidebar.
Clicking on it should open up the call recording page where all your recordings are stored.
From here, select if you want to listen to all recorded calls or switch to the recorded call of another monitored device. You can also delete any audio clip at any time if you feel like it is not relevant, taking up too much space, or is simply causing too much clutter.
Once the calls have been recorded, you can view the following information regarding your target phone:
Caller's name
Caller'scontact number
Date and time of call
Duration of call
Size of the recording file
You can also search through this call log by name or number and look through the phone's call log history.
Step 5: Listen and Download
Along with the information mentioned above, you will also be given the option to
Download file
Listen to file
If you click on listen, you will be able to hear the recorded conversation right there. However, this option plays the file on the control panel's default audio player. This is why we recommend our users to download the file and play it on VLC because it has a higher audio resolution that will help you listen to the recording better.
Step 6: Define Watchlist Phone Numbers
If you think searching through the entire call log to find your "blacklisted" number is too tedious, you have the option to define suspicious phone numbers on the Watchlist. That way, you will only be notified when that particular caller dials your target phone. Parents, you can use this feature to black list your child's friend who you think is bad company. This will help you monitor their conversation and be sure if they're talking about getting in trouble or just discussing homework.
Start Recording Calls!
And you're just about done! You are ready to start recording calls. Just make sure you have checked you device's compatibility, your OS requirement, Google's geo restrictions and your network provider's policies before you start using the feature.
Call recording will be very helpful once you've met all the requirements. It can help you remember meetings, or keep a log of memorable conversations. It can even help you save your life if you've been getting threatening phone calls because it gives you evidence to take to the authorities for your security.
I hope this tutorial on recording calls has helped you out. If you have any queries that I haven't addressed, feel free to leave a comment below.
See Also: