What is geofencing and how to use it to keep your children safe?
Geofencing is a technique by which you create a virtual geographic boundary around an area using the the GPS technology. The software triggers a response whenever a mobile device enters or leaves that particular area.
Why parents need geofencing?
If you are a parent, you would consider GPS tracking and geofencing a blessing. It is best to stay one step ahead of your kids when it comes to technology. By setting up your own virtual perimeter, you can keep your kids secure. There must be a lot of places where you don't want your kid to go. Those parents who are at work when their kids get home from school can use geofencing to know their whereabouts. You can keep them safe by marking safe zones and no-safe zones. Often, our kids are lured into dangerous friendships. They may even start hanging out with a friend at a place after school that is not appropriate to their age. No parent would want their child to be in an area that's dangerous for them. To be sure your kid goes home straight after school, you can use Xnspy's geofencing feature and mark all the no-safe zones.
The Prerequisites for using Xnspy
It's pretty simple to use Xnspy's geofencing feature. Here are some prerequisites:
Xnspy should be installed on your child's smartphone. As you subscribe to the app, the installation instructions are emailed to you. Simply follow them and it will take 10 to 15 minutes to install Xnspy.

You will need a stable internet connection to get alerts.

Make sure your kid's phone's location is ON.
How to Set Geo-Fencing?
Follow the steps below to set geofencing using Xnspy:
Once you are done with everything, simply click
'Save'

.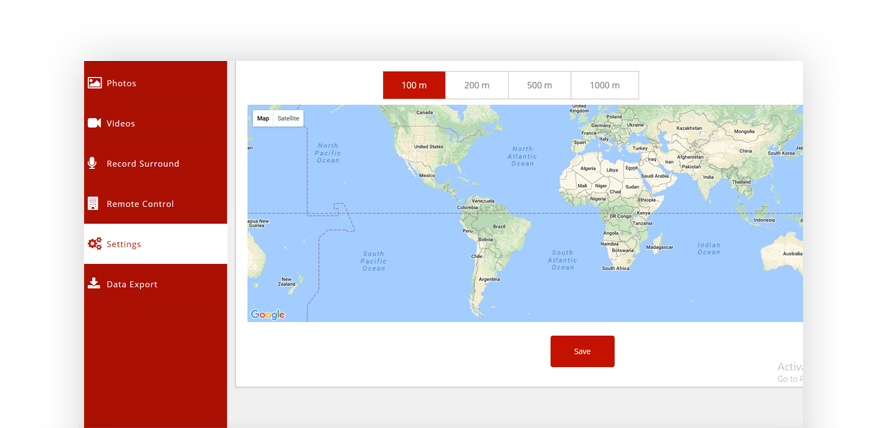 Now you have successfully added a watchlist location.
Along with marking the no-safe zone around the school, you can mark other locations too where you don't want your kid to hang out. Apart from using geofencing, let your kids know they are not allowed to enter specific zones. If they ever enter or exit any of the watchlisted locations, Xnspy will send you an alert. This feature is pretty easy to use. The best thing is that there are no limitations to the number of locations you can geofence via Xnspy.