XNSPY Facebook Messenger Spy App—Spy on Facebook Chats
XNSPY has designed a Facebook Messenger Spy that lets you read all the Facebook Messenger chats remotely. Just download XNSPY on any Android device and start monitoring Facebook Messenger of your children or employees. XNSPY provides an unparalleled social media monitoring that no other spy app could even think of!
Not all Facebook Messenger spy apps are created equal
Spying Facebook messenger could reveal what spying on other messengers many not. Unlike other IMs, a much bigger population of users interact with strangers on Facebook. This is risky, especially when you have kids on social media. With XNSPY, however, you can take care of that and prevent your kids from going into conversations with anonymous people.
And if you have a child or employee to monitor, make sure that you do spy on their Facebook messages, because of Facebook users' notorious reputation for oversharing.
FB spy app connects the dots!
Find all your answers when you download XNSPY FB spy on a phone or tablet. With our spy app, you can track Facebook messages and can even access photos or videos downloaded from the Facebook Messenger app on your phone.
Facebook Messenger spy Android
Our spy app for Facebook works has an extensive compatibility Android device. Be it a Gingerbread OS tablet or Nougat 7.0 smartphone, you can spy FB messenger with XNSPY.
Facebook Messenger Spy iPhone
You can spy on Facebook Messenger on jailbroken iOS devices while the Facebook spying mechanism is similar to how you spy Fb Messenger on Android. You get to track Facebook messages, plus any multimedia saved from the app on the monitored device's storage.
Frequently Asked Questions
Why spy on Facebook Messenger?
With its chat bubbles and quirky nuances, Facebook Messenger is turning out to be a huge success, but not for our kids' focus or employees' productivity.

Kids are engaging in inappropriate chats online while employees are killing their time quite conveniently using Facebook and other social networking apps using their office-owned phones.

Over 1 billion messages are sent every month using Facebook Messenger; one of those could an online predator's text to your child.

Facebook Messenger has seen an 89% increase in its popularity amongst teens since 2013.

Social media is turning out to be a significant hub for child cyberbullying and online harassment because of its popularity amongst young people.

When you spy on FB messenger, you provide a better digital space to your kids.

With its interactive interface, Gif keyboards and stunning emojis, Facebook Messenger is employees' favorite pastime at work.
Got Questions? We've Got Answers
Still not sure about something or want to have more information on features and compatibility? Click on the icons below to get the relevant info about your problems and get them resolved in an instant!
Want to check out if your target phone or tablet is compatible with XNSPY? This section will help you check if XNSPY supports your target device.
Have any questions about XNSPY and how it works? Check out frequently asked questions and their precise answers for easy troubleshooting.
Couldn't find answers to your questions or have any other product-related queries? Click here to contact one of our Customer Support Agents right now.
Want to know how to install XNSPY or having difficulty installing it? Check out our complete step-by-step guides here for hassle-free installation.
Get answers to all your technical queries with our step-by-step, carefully designed, exensive troubleshooting guide.
XNSPY is extremely easy to use. This section will guide you about how XNSPY works and how you can use it to monitor all your target phones or tablets remotely.
India's Most Reliable Cell Phone Tracker That Has Got You Fully Covered!
XNSPY won't leave you alone with your subscription, because for us, your satisfaction rests atop everything else, and with that we promise to deliver only the best mobile spy app experience to you!

Stealth Mode 100%
Invisible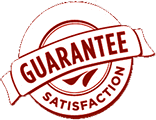 100% Secure
Satisfaction Guaranteed
Valentine's Day Sale
Use This Discount Code During Checkout
Buy Now