Get Instant Alerts from Monitored Android or iOS devices with XNSPY
It's not a spy app, if it's not fast or keeps you posted about the monitored activity from target devices in time. Getting instantly notified for the activity that you are concerned about is what makes a great spy app. XNSPY is quirky, yet powerful; carefully tweaked to provide you the best smartphone monitoring experience that exists to date. So set alerts for words, contacts, or even SIM card changes and spy according to your priorities.
Get Alerts on Specific Contacts & Emails
XNSPY lets you define certain contact numbers or email IDs that you'd want to be notified about. Each time your children or employees send or receive a call or email from any of those contacts, you will receive an instant alert notification. XNSPY understands the value of alert notifications for its spying services; that's why, it has the most extensive specific alerts feature.
Get alerts on specific contact numbers.
Get alerts on specific email IDs.
Get alerts via email.
Get Alerts on Specific Words
If you are particular about your children's choice of words or do you fear that your employees could be misusing their company-provided cell phones to bully or harass others? XNXPY lets you define certain words that you wouldn't your children or employees to use and sends you alerts if they are ever used on the monitored cell phones or tablets.
Get alerts on specific words in SMS.
Get alerts on specific words in IM chats (iMessage, WhatsApp, Skype, Line, Viber, Kik).
Get alerts on specific words in emails.
Get alerts via email.
Get Alerts on Specific Areas
If you don't want your children to visit places that may not be suitable for their age or safety, XNSPY's Specific Areas Alerts keeps you posted in real-time with instant alerts for all the places that you put on Watchlist. XNSPY is all about intuitive monitoring; you can even choose if you want alerts for check-ins or checkouts.
Mark areas that you want to be notified with.
Get alerts each time they enter or leave those areas.
Check time and date stamps.
Get alerts via email.
Frequently Asked Questions
Why Choose XNSPY Instant Alerts Spy App?
Smartphone monitoring is all about the right timing. If your child is surfing something inappropriate on the internet or walking into a location that's not suitable for their age, only instant alert notifications could help you get to your child in time and protect them against any mishap.

If you are using XNSPY as an employee monitoring tool, you can stay conscious of your employees' specific cell phone activity all the time. This would include keeping tabs on their call logs, SMS, emails, internet browsing history and even any instant messages that they maybe sending or receiving on their company-owned mobile devices.

If a mobile spy app doesn't offer instant alerts, there is no reason why you should have it. XNSPY, however, provides extensive instant alerts for specific words, contacts, locations and even SIM card change.

Be it XNSPY Jailbreak, No-Jailbreak or XNSPY Android edition, XNSPY sends instant alerts to your registered email address as soon as a "Watchlisted" keyword, location, or SIM card change is detected on the monitored device.
Got Questions? We've Got Answers
Still not sure about something or want to have more information on features and compatibility? Click on the icons below to get the relevant info about your problems and get them resolved in an instant!
Want to check out if your target phone or tablet is compatible with XNSPY? This section will help you check if XNSPY supports your target device.
Have any questions about XNSPY and how it works? Check out frequently asked questions and their precise answers for easy troubleshooting.
Couldn't find answers to your questions or have any other product-related queries? Click here to contact one of our Customer Support Agents right now.
Want to know how to install XNSPY or having difficulty installing it? Check out our complete step-by-step guides here for hassle-free installation.
Get answers to all your technical queries with our step-by-step, carefully designed, exensive troubleshooting guide.
XNSPY is extremely easy to use. This section will guide you about how XNSPY works and how you can use it to monitor all your target phones or tablets remotely.
India's Most Reliable Cell Phone Tracker That Has Got You Fully Covered!
XNSPY won't leave you alone with your subscription, because for us, your satisfaction rests atop everything else, and with that we promise to deliver only the best mobile spy app experience to you!

Stealth Mode 100%
Invisible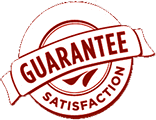 100% Secure
Satisfaction Guaranteed
Valentine's Day Sale
Use This Discount Code During Checkout
Buy Now