Block all notorious Indian apps on Android devices
Do you need a magic broom that could encourage your kids to sleep tight at night and study hard during the day? XNSPY is the contemporaneous solution for Indian families that's no less than magic when it comes to mediating cell phone use. With XNSPY, you can temporarily block apps on Android devices of your children, until they are done with their homework, house chores and other important tasks.
What is XNSP App Blocker?
XNSPY provides a remote application blocking feature that can block your children's access to their devices remotely. Block all or selective apps and unblock them whenever you want—that's the power of XNSPY Android App Blocker.
Remotely block unwanted apps including instant messengers, games or even internet browser.
Remotely unblock the apps whenever required.
Frequently Asked Questions
Why do you need XNSPY App Blocker?
On average, an Indian teen spends around nine hours with their cell phones.

50 percent of Indian kids believe that they are addicted to their cell phones.

70 percent of India's teen population owns a smartphone.

If your tween or teen child is using their cell phone or tablet without parental supervision, you could be risking them to various kinds of online risks like cyberbullying and online harassment.

Kids who use their cell phones before going to sleep have difficulty with sleeping as the screen glow from these mobile devices hinder the production of melatonin (hormone that induces sleep).

Poor sleep, coupled with hours-long mobile usage inevitably leads to aggravated health and school grades.

XNSPY is not just an app blocker, parents can also use this app to monitor their kids' social media, emails, contacts and multimedia.

XNSPY is not just an app blocker, parents can also use this app to monitor their kids' social media, emails, contacts and multimedia.
Got Questions? We've Got Answers
Still not sure about something or want to have more information on features and compatibility? Click on the icons below to get the relevant info about your problems and get them resolved in an instant!
Want to check out if your target phone or tablet is compatible with XNSPY? This section will help you check if XNSPY supports your target device.
Have any questions about XNSPY and how it works? Check out frequently asked questions and their precise answers for easy troubleshooting.
Couldn't find answers to your questions or have any other product-related queries? Click here to contact one of our Customer Support Agents right now.
Want to know how to install XNSPY or having difficulty installing it? Check out our complete step-by-step guides here for hassle-free installation.
Get answers to all your technical queries with our step-by-step, carefully designed, exensive troubleshooting guide.
XNSPY is extremely easy to use. This section will guide you about how XNSPY works and how you can use it to monitor all your target phones or tablets remotely.
India's Most Reliable Cell Phone Tracker That Has Got You Fully Covered!
XNSPY won't leave you alone with your subscription, because for us, your satisfaction rests atop everything else, and with that we promise to deliver only the best mobile spy app experience to you!

Stealth Mode 100%
Invisible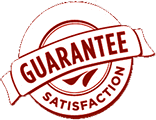 100% Secure
Satisfaction Guaranteed
Valentine's Day Sale
Use This Discount Code During Checkout
Buy Now