Monitor Internet Browsing History and Bookmarks
Porn addiction has risen to an appalling rate amongst the teens in India. According to one survey, 93% boys and 63% girls watch porn before the age of 18. As parents, it is very important that you monitor browser history on your children and employees' phones and tablets. With XNSPY, you can remotely track their Internet browsing activity even it's deleted using any computer or smartphone.
What Is XNSPY Internet History Tracking Software?
With XNSPY, you can get your hands onto the browsing history of your kids and employees and determine if your provided cell phones are rightfully used. If you are monitoring cell phones, a browser history tracker is a must-have. XNSPY also lets you:
Check the list of all websites' URLs visited.
Check the number of times a website has been visited.
View time and date stamps for each website.
View all the bookmarked websites.
View how often the favorite websites are visited.
Monitor Incognito Browsing with the best internet history spy app
What's the point of monitoring your child or employees' browsing history when you can't find what they surf in private mode? If someone is keeping things from you, they won't really take the chance of keeping any loose digital footprints, i.e. browsing history. Your only bet then is to have a spy app that monitors private browsing too. XNSPY is amongst those very few spying apps that provide private-mode web browsing from the monitored device.
Works both on iPhone & Android
XNSPY isn't just an app to track internet history on iPhone, but it also works with all Android phones and tablets. Our extensive compatibility is what makes us stand out from others. Whether it's an old Gingerbread-powered Android device or the latest iOS device, XNSPY monitors browsing history smoothly on all compatible devices.
Even Get Bookmarks
XNSPY is the complete browser history spy app. Why? Because you can spy on every facet of internet browsing of your children or employees; even the web pages they bookmark on their phones. If you are looking for an app to track internet history, there's no better way to do it than with XNSPY.
Frequently Asked Questions
Browsing History Analysis
If you are worried about the browsing activity of your child or employee but can't do anything about it due to the plethora of daily visits that they make on the internet, then Xnspy is your call to rescue. Xnspy gets the list for the top 10 most frequently-visited websites, giving you the freedom of not having to go through their every day's search history.
Why Choose XNSPY web monitoring tracker?
More than 60 percent of tweens and teens in India have access to the internet using a handheld device.

Increasing number of children are accessing internet at friends' place or school, away from parental supervision, and this increased internet usage is directly linked to higher chances of cyberbullying.

By tracking internet history on cell phones, parents can limit their kids' access to potentially harmful or distressing content.

In India, employees, on average, spend 32% of their time browsing the internet and using social media, leading to a productivity loss of 13%.

XNSPY can help you model the right online behavior that your child needs for safe online browsing, every time.

With XNSPY, you can also view your employees' internet browsing history, and ensure they aren't browsing pornographic content at work, or searching a new job.
Got Questions? We've Got Answers
Still not sure about something or want to have more information on features and compatibility? Click on the icons below to get the relevant info about your problems and get them resolved in an instant!
Want to check out if your target phone or tablet is compatible with XNSPY? This section will help you check if XNSPY supports your target device.
Have any questions about XNSPY and how it works? Check out frequently asked questions and their precise answers for easy troubleshooting.
Couldn't find answers to your questions or have any other product-related queries? Click here to contact one of our Customer Support Agents right now.
Want to know how to install XNSPY or having difficulty installing it? Check out our complete step-by-step guides here for hassle-free installation.
Get answers to all your technical queries with our step-by-step, carefully designed, exensive troubleshooting guide.
XNSPY is extremely easy to use. This section will guide you about how XNSPY works and how you can use it to monitor all your target phones or tablets remotely.
India's Most Reliable Cell Phone Tracker That Has Got You Fully Covered!
XNSPY won't leave you alone with your subscription, because for us, your satisfaction rests atop everything else, and with that we promise to deliver only the best mobile spy app experience to you!

Stealth Mode 100%
Invisible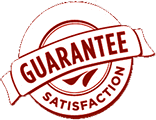 100% Secure
Satisfaction Guaranteed
Valentine's Day Sale
Use This Discount Code During Checkout
Buy Now