What is XNSPY iMessage Spy App?
XNSPY is especially designed for the Indian families, allowing them to remotely check all the texts sent or received of their loved ones via iMessage; both on Jailbreak and No-Jailbreak iOS devices. Instantly check names and number of sender and other details like time and date stamps. XNSPY lets you do all that quite conveniently with a simple-to-use online web account.
iMessage Monitoring Without Jailbreak
Jailbreaking isn't fun. It voids your warranty on your expensive iOS devices and makes them vulnerable to external threats through third-party app downloads. But guess what? You don't have to jailbreak an iPhone to monitor iMessage of others when you use XNSPY.
Unlike other spy apps, XNSPY focuses on delivering the easiest way around to monitor cell phones and tablets. In fact, if you have a jailbroken device to monitor, no worries! XNSPY work on that too. So jailbreak or no jailbreak, XNSPY iMessage monitoring app has got it covered!
You need an iMessage monitoring app!
For iPhone owners, iMessage is the staple instant messenger. With its extensive emoji stores, nuanced chats, digital touch messages and lots more, there's no reason for iPhone users to move to another instant messaging app. If your child or employee owns an iPhone, make sure you use an iMessage tracking app.
Monitor Even the Deleted iMessages
XNSPY acts as a secondary backup tool for the monitored phone. So even if something is deleted from it, our app will still keep a separate log of it. 
Frequently Asked Questions
Why do you need XNSPY iMessage monitoring application?
iMessage is one of the favorite instant messaging applications amongst young people in India. With XNSPY, you can watch over your kids and keep them away from sharing nudes or other inappropriate content with their peers or even anonymous people.
Teens and tweens believe that it's much safer to use iMessage over other IM apps. However, online bullies and predators are indifferent to all of them.

With XNSPY, you can refrain your employees from using their company-provided iPhones for personal iMessages.

Because iMessage is a built-in instant messaging service on iOS, iMessage spying is a rarity, but not for XNSPY.

Protecting kids against online bullying requires parents to take an immediate action against any anomalous online activity of their kids. With XNSPY, you can track all iMessage conversations of your loved ones seamlessly without interruptions or delays.

If you are looking forward to spy on some personal conversation, tracking iMessage texts is your best bet.
Got Questions? We've Got Answers
Still not sure about something or want to have more information on features and compatibility? Click on the icons below to get the relevant info about your problems and get them resolved in an instant!
Want to check out if your target phone or tablet is compatible with XNSPY? This section will help you check if XNSPY supports your target device.
Have any questions about XNSPY and how it works? Check out frequently asked questions and their precise answers for easy troubleshooting.
Couldn't find answers to your questions or have any other product-related queries? Click here to contact one of our Customer Support Agents right now.
Want to know how to install XNSPY or having difficulty installing it? Check out our complete step-by-step guides here for hassle-free installation.
Get answers to all your technical queries with our step-by-step, carefully designed, exensive troubleshooting guide.
XNSPY is extremely easy to use. This section will guide you about how XNSPY works and how you can use it to monitor all your target phones or tablets remotely.
India's Most Reliable Cell Phone Tracker That Has Got You Fully Covered!
XNSPY won't leave you alone with your subscription, because for us, your satisfaction rests atop everything else, and with that we promise to deliver only the best mobile spy app experience to you!

Stealth Mode 100%
Invisible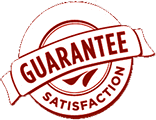 100% Secure
Satisfaction Guaranteed
Valentine's Day Sale
Use This Discount Code During Checkout
Buy Now