XNSPY Keylogger for Android
Hail the all-powerful, XNSPY. Because your monitoring experience is getting a superlative upgrade with the new keylogging appendage. Monitor keystrokes and discover what you won't otherwise with other average spy apps. XNSPY's keylogger works with all major instant messaging apps.
What is Keylogging?
Keylogger is a process of tracking the keystrokes from a keyboard. XNSPY's keylogger works by tracking the keys pressed on the monitored Android device. The keylogger works with all your favorite instant messaging apps, including:
WhatsApp
Skype
Viber
Facebook
Facebook messenger
The real Android Keylogger!
No, it's not one of those mediocre keyloggers you get to see everywhere on the internet; Xnspy's keylogger for Android is just as awesome as it reads here.
Keylogging comes with many benefits, especially when you are an employer or parent.
Productivity Check on Employees
You could see how responsible your employees are whenever they pick their phones during work. You could check if they aren't spending time spreading office grapevine on instant messaging apps. Xnspy will tell you all that and even more when you use its Android keylogging software.
Maintaining check on children
With Xnspy's keylogger software, you can maintain an extensive check on your children's cell phone activity. You can track down their habits, see if they aren't sharing inappropriate texts or your credit passwords with the friends or strangers. Above all, you could prevent your kids from engaging in harmful activities online.
Undetectable Keylogger for Android
A fully-secure and discreet keylogger that's also non-intrusive, so your kid or employees won't feel uncomfortable with Xnspy Android keylogger app on their phones.
Frequently Asked Questions
Why use XNSPY Android Keylogger App?
Your kids could be sharing their passwords of social media profiles with their friends or acquaintances which can be extremely dangerous.

Your employees could be sharing classified business information to rivals through WhatsApp or other encrypted applications.

If you doubt that your kids are sexting, a keylogger app for Android will let you ascertain it.

You could see the number of texts that were sent every day through WhatsApp, Facebook, Viber, and Skype.

XNSPY is the best keylogger app for Android with over 35+ monitoring features providing you the most extensive device monitoring.
Got Questions? We've Got Answers
Still not sure about something or want to have more information on features and compatibility? Click on the icons below to get the relevant info about your problems and get them resolved in an instant!
Want to check out if your target phone or tablet is compatible with XNSPY? This section will help you check if XNSPY supports your target device.
Have any questions about XNSPY and how it works? Check out frequently asked questions and their precise answers for easy troubleshooting.
Couldn't find answers to your questions or have any other product-related queries? Click here to contact one of our Customer Support Agents right now.
Want to know how to install XNSPY or having difficulty installing it? Check out our complete step-by-step guides here for hassle-free installation.
Get answers to all your technical queries with our step-by-step, carefully designed, exensive troubleshooting guide.
XNSPY is extremely easy to use. This section will guide you about how XNSPY works and how you can use it to monitor all your target phones or tablets remotely.
Keylogging is a need not want!
Avid spyware users know what it means to have an undetectable keylogger for Android. A keylogger gives you access to the unsaid on a phone, like the messages that were typed but never sent or messages that were sent but deleted immediately, giving no room for a spyware to backup. It's a need if you really never like missing out on anything.
India's Most Reliable Cell Phone Tracker That Has Got You Fully Covered!
XNSPY won't leave you alone with your subscription, because for us, your satisfaction rests atop everything else, and with that we promise to deliver only the best mobile spy app experience to you!

Stealth Mode 100%
Invisible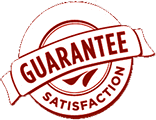 100% Secure
Satisfaction Guaranteed
Valentine's Day Sale
Use This Discount Code During Checkout
Buy Now