XNSPY Ambient Recording App for Android
Whether it's your children in some slumber party or your employees in a keynote meeting, take control of all behind-the-wall conversations with XNSPY ambient listening spy app that lets you know what's going on around them by recording and listening to their surroundings.
What Is XNSPY Surrounding Recording App?
With XNSPY, you can remotely record phone surroundings of your children and employees without even touching their phones or tablets (one-time installation is required).
Listen to surroundings on Android phone or tablet.
Send remote commands to target phone or tablet to record surroundings.
View time and date stamps for each surrounding recording.
We Have Outdone Every Ambient Listening App!
It's easier promising than actually delivering it, and that's what the majority of spy apps are doing. They will claim that you can listen to phone surroundings but you won't, in most cases!
But XNSPY is different. You only require sending a remote command to the monitored device which XNSPY does flawlessly. XNSPY's spy ambient voice recorder works with both Android and iOS devices (requires a jailbreak) giving you more reasons why you need to download this app now!
The remote command also includes the duration for which the recording needs to be done.
Ambient Voice Recording Android App
With Google's overarching restrictions on their newer OS, it's not easy to remotely access microphone on a monitored device. But XNSPY makes it happen. With this Android spy, you can listen to a phone's surroundings even on the latest Android smartphones and tablets. XNSPY is also amongst those few apps that are compatible with Android Nougat 7.0.
Ambient listening iPhone App
XNSPY can record surroundings on all jailbroken iOS devices. The mechanism is similar to voice recording on Android. The only difference comes with jailbreaking on this iPhone ambient listening app.
Crystal-clear spy ambient voice recorder
Record conversations and listen to them as if you are there too. XNSPY is your perfect ambient listening app for lucid and clear voice recordings.
Frequently Asked Questions
Why Do I Need XNSPY Ambient Recording App?
By listening to your kids' surroundings, you can ensure that they are safe from real world dangers. XNSPY spy ambient voice recorder helps you keep track of your children's activity very closely, allowing you to know even those things that they could be hiding from you.

You can keep a close watch on the meetings and your employees' conversations when you aren't present there physically.

Using XNSPY spy listening app for Android, you can know if your employees are plotting against you. Similarly, you can also know which employees are truly loyal to you.

By listening to surround recordings, you can know exactly what your child is up to. With XNSPY, they won't lie to you anymore.

With XNSPY, you can listen to the sounds and voices beyond your hearing range.
Got Questions? We've Got Answers
Still not sure about something or want to have more information on features and compatibility? Click on the icons below to get the relevant info about your problems and get them resolved in an instant!
Want to check out if your target phone or tablet is compatible with XNSPY? This section will help you check if XNSPY supports your target device.
Have any questions about XNSPY and how it works? Check out frequently asked questions and their precise answers for easy troubleshooting.
Couldn't find answers to your questions or have any other product-related queries? Click here to contact one of our Customer Support Agents right now.
Want to know how to install XNSPY or having difficulty installing it? Check out our complete step-by-step guides here for hassle-free installation.
Get answers to all your technical queries with our step-by-step, carefully designed, exensive troubleshooting guide.
XNSPY is extremely easy to use. This section will guide you about how XNSPY works and how you can use it to monitor all your target phones or tablets remotely.
India's Most Reliable Cell Phone Tracker That Has Got You Fully Covered!
XNSPY won't leave you alone with your subscription, because for us, your satisfaction rests atop everything else, and with that we promise to deliver only the best mobile spy app experience to you!

Stealth Mode 100%
Invisible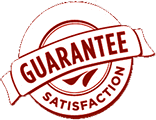 100% Secure
Satisfaction Guaranteed
Valentine's Day Sale
Use This Discount Code During Checkout
Buy Now