Tinder Spy App—Monitor Tinder Activity on Android
Tinder is the fastest growing adult dating app—but it's not just the adults who are SWIPING. Around 7 percent of the total 50 million Tinder users are tweens or teens, who are at a very high risk of being humiliated, abused or catfished by online stalkers and pedophiles. So if you are parent of a child who owns a personal smartphone or tablet, it's important that you use a tinder spy app to monitor their swipes, chats, and even dating preferences.
What is XNSPY Tinder Monitoring App?
Of all the apps that our kids use, location-based dating apps pose the biggest threat, because if something ever goes wrong online, it's as easy as a tap on the phone to get the other person's location details. Tinder has always been in the limelight for its peculiarities, but if you want to save your child from low self-esteem, body image issues, and the resulting aggravated psychological well-being, start monitoring Tinder messages of your kids right away. With XNSPY, you can:
Frequently Asked Questions
Why do you need to monitor Tinder messages with XNSPY?
If your child is using Tinder, they could be brutally shot down with acidulous words and mean phrases. If you want to protect your kids against others' ruthless judgment, start monitoring their Tinder messages with XNSPY.

With a constant ring of rejection, "last active", and a desperate attempt at selling yourself with 5 profile pictures, Tinder is a nightmare for every tween and teen.

If you don't want your child to be shamed for their body, Tinder is not the app that they should be using.

With XNSPY, you get a simple way to spy on Tinder. Just a download and you are all set to monitor your children's Tinder app.

XNSPY is not just an app to spy on Tinder. With this app, parents can monitor the entire cell phone activity of their kids including call logs, emails, SMS, multimedia, IMs, web browsing, etc.
Got Questions? We've Got Answers
Still not sure about something or want to have more information on features and compatibility? Click on the icons below to get the relevant info about your problems and get them resolved in an instant!
Want to check out if your target phone or tablet is compatible with XNSPY? This section will help you check if XNSPY supports your target device.
Have any questions about XNSPY and how it works? Check out frequently asked questions and their precise answers for easy troubleshooting.
Couldn't find answers to your questions or have any other product-related queries? Click here to contact one of our Customer Support Agents right now.
Want to know how to install XNSPY or having difficulty installing it? Check out our complete step-by-step guides here for hassle-free installation.
Get answers to all your technical queries with our step-by-step, carefully designed, exensive troubleshooting guide.
XNSPY is extremely easy to use. This section will guide you about how XNSPY works and how you can use it to monitor all your target phones or tablets remotely.
India's Most Reliable Cell Phone Tracker That Has Got You Fully Covered!
XNSPY won't leave you alone with your subscription, because for us, your satisfaction rests atop everything else, and with that we promise to deliver only the best mobile spy app experience to you!

Stealth Mode 100%
Invisible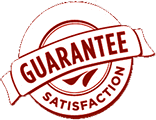 100% Secure
Satisfaction Guaranteed
Valentine's Day Sale
Use This Discount Code During Checkout
Buy Now