Remotely Wipe Data On Monitored Android Devices with XNSPY
At XNSPY, we are delivering the best smartphone monitoring app for parents and employers. Our top-notch services are derived from the feedback of hundreds and thousands of parents and managers who have to take heed of the mobile devices around them. XNSPY Remote Data Wipe allows you to erase data off any monitored Android device with just a click; that's how easy it is to use XNSPY!
What is XNSPY Remote Data Wipe?
With XNSPY, you can remotely delete all sensitive data off a monitored phone or tablet, ensuring, it won't be misused if a device is lost or stolen. XNSPY's unique and demand-driven features is what makes it the world's best smartphone monitoring app. Using the Remote Data Wipe on XNSPY, you can:
Remotely wipe data from target device by sending a remote command.
Frequently Asked Questions
Why do you need XNSPY Remote Data Wipe?
If you fear that your children could easily lose their cell phone, as a parent, you have to ensure that their personal data is safe from dissemination. With XNSPY, you can easily delete all the data stored on your kids' Android and iOS devices, remotely.

If your employees are carrying cell phones or tablets storing your company's corporate data, XNSPY's Remote Data Wipe feature could really help in case of your employees losing their company-provided mobile devices.

If your negotiations with your child about their cell phone usage aren't working out, you could give them a powerful warning of remote data wipe.

XNSPY isn't just an app to remotely wipe data off a device; it has 30+ features, and all of them are very handy for monitoring a cell phone or tablet. You can use XNSPY to access text and IM chats, social media activity, multimedia, etc. You can find out more details about XNSPY features from here.
Got Questions? We've Got Answers
Still not sure about something or want to have more information on features and compatibility? Click on the icons below to get the relevant info about your problems and get them resolved in an instant!
Want to check out if your target phone or tablet is compatible with XNSPY? This section will help you check if XNSPY supports your target device.
Have any questions about XNSPY and how it works? Check out frequently asked questions and their precise answers for easy troubleshooting.
Couldn't find answers to your questions or have any other product-related queries? Click here to contact one of our Customer Support Agents right now.
Want to know how to install XNSPY or having difficulty installing it? Check out our complete step-by-step guides here for hassle-free installation.
Get answers to all your technical queries with our step-by-step, carefully designed, exensive troubleshooting guide.
XNSPY is extremely easy to use. This section will guide you about how XNSPY works and how you can use it to monitor all your target phones or tablets remotely.
India's Most Reliable Cell Phone Tracker That Has Got You Fully Covered!
XNSPY won't leave you alone with your subscription, because for us, your satisfaction rests atop everything else, and with that we promise to deliver only the best mobile spy app experience to you!

Stealth Mode 100%
Invisible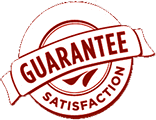 100% Secure
Satisfaction Guaranteed
Valentine's Day Sale
Use This Discount Code During Checkout
Buy Now