XNSPY Control Panel—Your One-Stop Portal for Fast and Effective Mobile Monitoring
If you want to monitor data saved on your children or employees' phones or tablets, XNSPY is here to help! With XNSPY Control Panel, you can see all details and device data just the way it appears on the monitored device.
What is XNSPY Control Panel?
XNSPY Control panel is the heart of XNSPY's mobile monitoring services. This is the online portal where all the data recorded from the target smartphone or tablet gets uploaded. You can log in to your control panel and check all phone usage and location stats with just a few clicks. XNSPY lets you:
Login to your control panel from any web-enabled device.
View all data arranged under respective tabs.
View data as it appears on the target device.
Look at the graphical overview of target device data from XNSPY dashboard.
Export and download data as spreadsheets.
Frequently Asked Questions
Why do you need to use XNSPY?
XNSPY is the world's no. 1 mobile monitoring app that offers more than 30 features for a starting price of just $8.33/month.
If you can't stay physically close to your children all the time, you can use XNSPY Control Panel to stay posted about their online and offline activities from anywhere.
You can use XNSPY to monitor social media, emails, call logs, text messages, contacts and even saved multimedia. To check the complete list of features of XNSPY, kindly see our Features page.

XNSPY is a great employee monitoring tool too. By installing XNSPY on the company-provided phones of your employees, you could know if your employees are executing every task rightfully and not misusing the company's resources. Also, it could help companies to measure how much time each employee spends on non-work-related activities during work hours.
Got Questions? We've Got Answers
Still not sure about something or want to have more information on features and compatibility? Click on the icons below to get the relevant info about your problems and get them resolved in an instant!
Want to check out if your target phone or tablet is compatible with XNSPY? This section will help you check if XNSPY supports your target device.
Have any questions about XNSPY and how it works? Check out frequently asked questions and their precise answers for easy troubleshooting.
Couldn't find answers to your questions or have any other product-related queries? Click here to contact one of our Customer Support Agents right now.
Want to know how to install XNSPY or having difficulty installing it? Check out our complete step-by-step guides here for hassle-free installation.
Get answers to all your technical queries with our step-by-step, carefully designed, exensive troubleshooting guide.
XNSPY is extremely easy to use. This section will guide you about how XNSPY works and how you can use it to monitor all your target phones or tablets remotely.
India's Most Reliable Cell Phone Tracker That Has Got You Fully Covered!
XNSPY won't leave you alone with your subscription, because for us, your satisfaction rests atop everything else, and with that we promise to deliver only the best mobile spy app experience to you!

Stealth Mode 100%
Invisible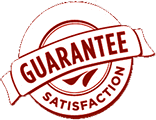 100% Secure
Satisfaction Guaranteed
Valentine's Day Sale
Use This Discount Code During Checkout
Buy Now