How to Spy on iPhone Without Having the Phone?
It is totally possible to spy on an iPhone without accessing the phone itself. Many of us typically have believed that spying is only possible by jailbreaking an iPhone through Cydia. Jailbreaking means voiding the warranty of the device. Plus, you cannot really take the risk when it's someone else's iPhone.
It's time to clear your head and get rid of all these misconceptions. I am here to tell you how to spy on an iPhone without accessing it using XNSPY! It's one of those apps that can be easily used for this purpose. And no, you don't have to install it on the iPhone you are planning to spy on.
The steps below explain how it is done:
Step 1:
Buy Xnspy's subscription
First, you need to subscribe to Xnspy. You will be given the activation code, login credentials and a guide on how to configure iCloud backup in the target device (the iPhone which you want to monitor). Chances are the iCloud backup is already turned on in the target phone.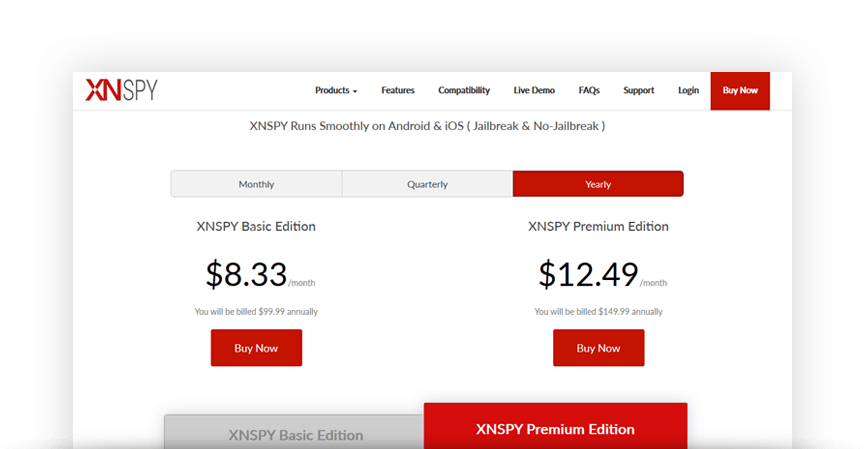 Step 2:
Log into the Xnspy dashboard
You can either log into the dashboard from your iPhone by visiting Xnspy's official website or via your computer. Enter your login credentials in the web account to access the dashboard.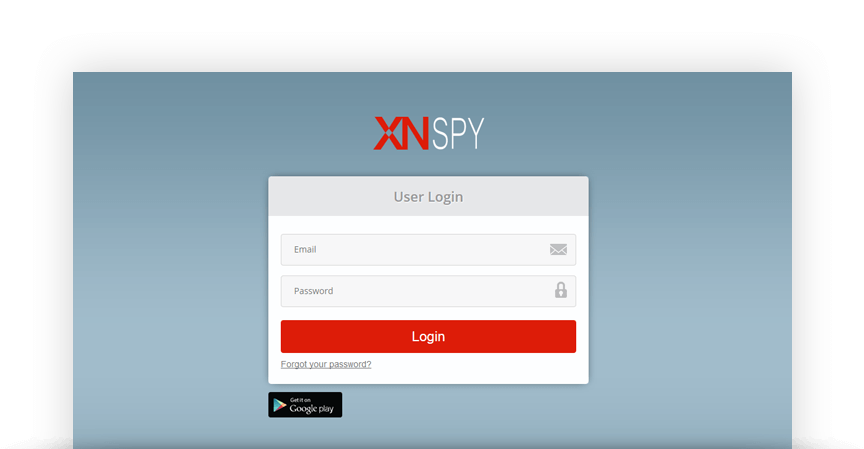 Step 3:
Enter the iCloud Credentials
Xnspy prompts you to enter the iCloud credentials of the target iPhone as the dashboard opens up. After 24 hours, you can spy on the iPhone through the dashboard. No matter where the target device is, as long as it is connected to the internet, Xnspy will keep sending the device's data onto its servers and then you will be able to view anything that's stored on the iPhone from a remote location.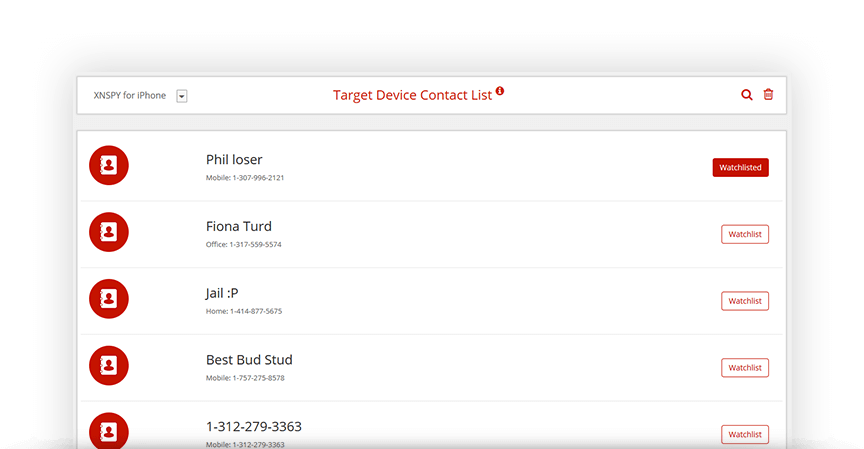 Step 4:
Navigate through the dashboard menu
Simply navigate through the dashboard menu to start spying on the iPhone. There is a separate tab for spying on text messages, call logs, messenger chats (you can read instant messenger conversations from Facebook, WhatsApp, Line, Viber, Kik and more), location tracking, photos, videos and a lot more. It is like controlling the iPhone from a remote location without having to physically access it. On top of that, no installation or jailbreaking is required!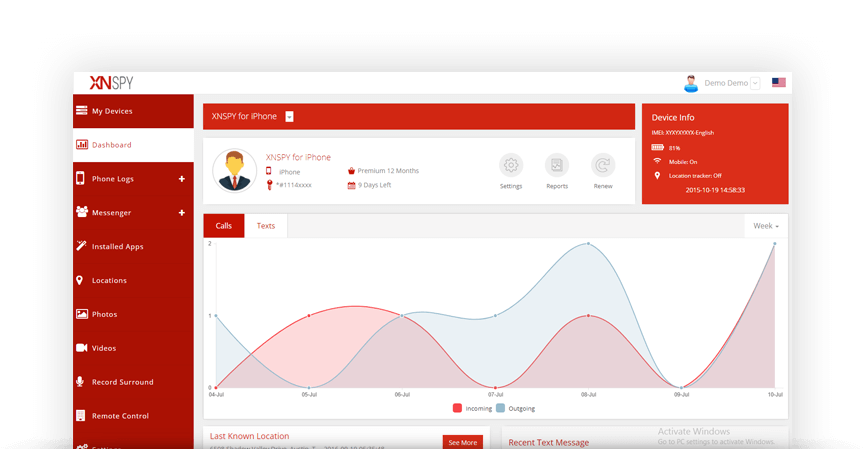 One-Day Flash Sale
Use This Discount Code During Checkout
Buy Now