Summer time, and the living is easy. Yeah, you should be so lucky.
Because even when the kids are heading away for summer camp, you've got your work cut out for you. Choosing the appropriate camp is one hurdle done, getting them on board is another. But when it comes right down to actually packing up and preparing to send them off, the ordeal might be too much for you, especially if your kid has never been to summer camp before.
As always, we're here to help you. Camp is supposed to be a fun, insightful experience for your kids and yourself. If you take a deep breath and follow this starter pack, you'll have everything done right on time.
1.      Create a Checklist before Packing
The basic principle that is going to get things in order for you is planning ahead. Even when it comes to packing.
Rule number 1: never leave packing for the day before. As soon as you've picked out a camp for your child, begin preparing for it by creating a checklist of things you are going to need. Decide how many clothes you are going to pack and how you need to arrange them. See if you need to buy more deodorant, socks, underwear or towels.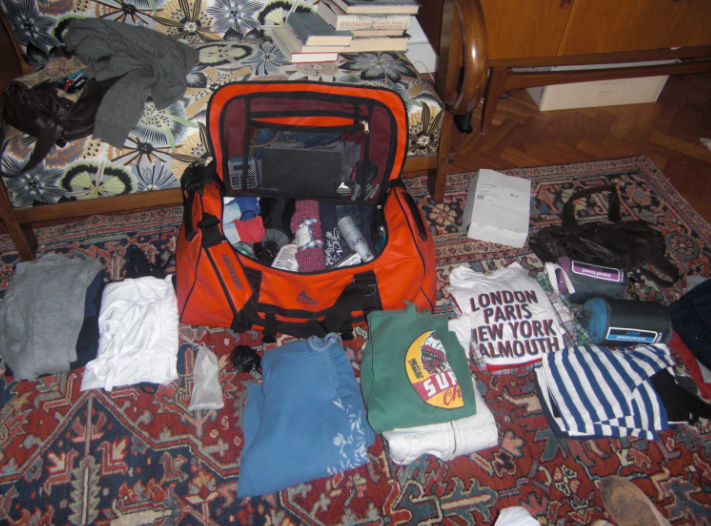 Categorize things you need to pack into
Clothing
Showering items like soap, shampoo, towels
Other hygiene products such as powder, deodorant, or sanitizer
Tools or devices like flashlight, GPS or smartphones
Stationary like a notepad, pens, or stamps
Comfort items like a family photo or a pack of snacks if allowed
Medication if you child takes any
This will make you a lot more organized and you won't be running in circles before the sending off day.
2.      Prepare Them
Another thing you need to do is to talk to your kids about camp… a lot. Getting your child in the right headspace is really important, especially if it is their first time. Heck, lots of second and third timers struggle with leaving home for any amount of time.
Choose a camp together and get them excited for it. Make them view websites, photos or videos of all the activities they would get to do while there and the amount of likeminded people they will meet. Have them talk to older kids if you must so that they can share their camp experiences. Most kids will be excited without you having to try it. Just remember that leaving the comfort of a parent fending for them could be a big emotional deal for them—even if it is for a short amount of time.
3.      Install a Monitoring App
When you send them off, of course you're going to worry about them. It's their first time on their own and away from the nest. Plus, you're a parent and it is in your nature to worry, we get that. But paying too many visits kin do defeats the purpose of summer camp. Stow away your anxiety with a monitoring app instead. It will give you just the right amount of information regarding their safety and wellbeing without compromising on their independence. Summer camp needs to be a time for self-discovery and learning how to take care of themselves, so too much intrusion from you won't be suitable. Get a parental control, keep a silent eye on them and be done with it.
4.      Plan Your Visits
Finally, plan your visits ahead of time. Like we said before, visiting too often won't be too useful. Talk to the camp management about how many visits are allowed. You'll know your child better than anyone and can probably know what their coping mechanism is like. Some kids struggle with being away in the first week of camp; some start to get homesick midway through. Plan your visits accordingly, giving your kids a check in when you think they might be low or struggling with something that can't handle on their own.
Most of all, take it easy! Summer camp should be an experience they won't forget, and they'll be begging to go back before you know it.