How Do You See Someone's Locations on Your iPhone?
Whenever you intend to see someone's location on your iPhone, it's usually your dear ones as you want to be sure they are safe. Parents do this to keep track of their kids. It's not just parents who want to ensure the safety of their kids, children also want to be sure that their parents are safe, especially if they are old.
If you have an iPhone, you can keep track of the location of your loved ones in more than one ways. Let's explore the options:
Option 1: Find My Friends
It's an app designed by Apple in 2012 to let you connect with your friends and family and keep tabs on where they are via the location sharing feature. You simply have to download 'Find My Friends' from the app store to start using it. To keep tabs on the location of your loved ones, you have to make sure that Find My friends is installed on your iPhone as well as the iPhone that you want to track. Follow the steps below to enable 'Share My Location':
Open the Find My Friends app on the target iPhone and tap on the contact picture at the bottom to enable the Share My Location.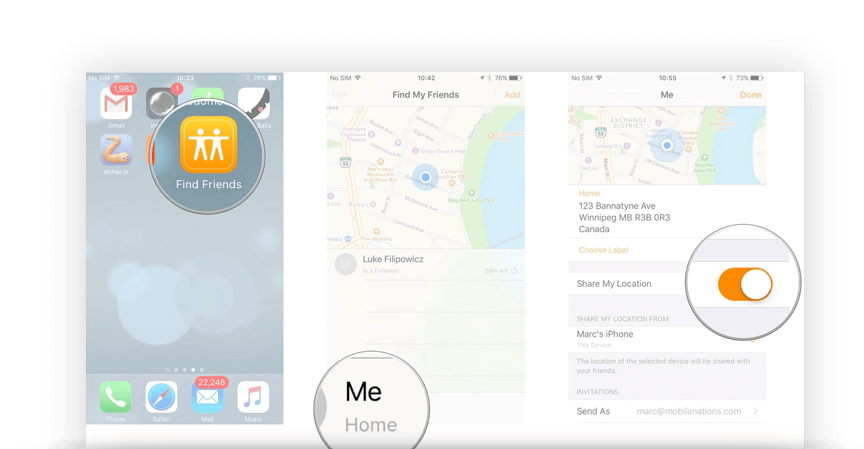 Now, from you iPhone, swipe up from the bottom of the screen to enable AirDrop from the control Centre. Make sure that the iPhone is configured to 'Everyone' to easily discover it. Now go back to the target iPhone and tap on 'Add' and select your contact icon as it appears. Click on 'Share Indefinitely' for sharing their location to your iPhone for an unlimited amount of time.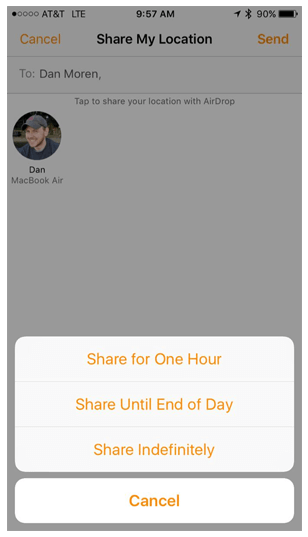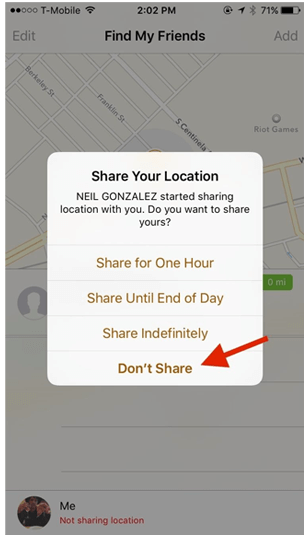 Click accept and a few seconds later, a popup will appear asking if you want to share their location with them. If you don't want them to track your location, just tap on 'Don't Share'.
Now, whenever you want to track the location of the target iPhone, simply open the Find My Friends app and click on their contact icon. It will show you their location in real-time.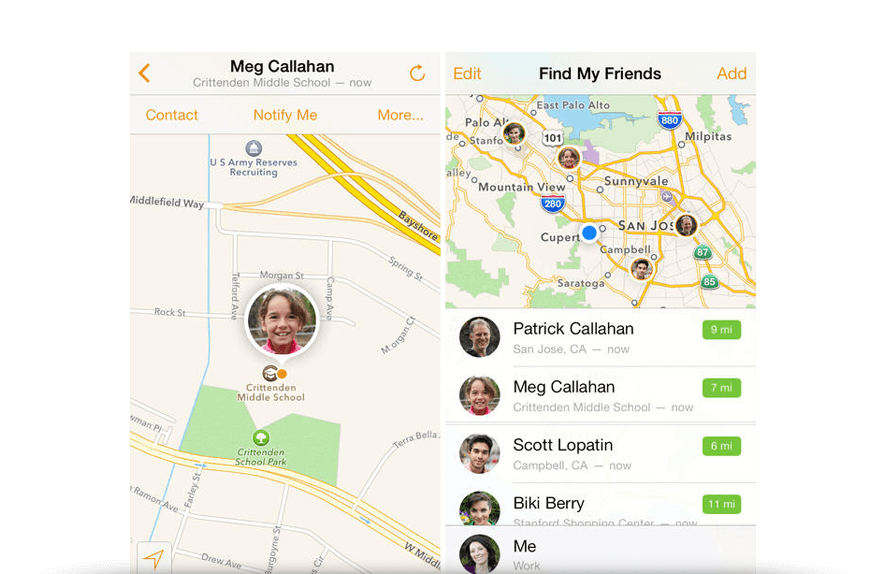 Option 2: Xnspy
Here is another option through which you can track the location of someone's iPhone. Fortunately, you can use Xnspy on your iPhone without getting into the hassle of Jailbreaking your device. No installation is required; you just have to configure the iCloud backup.
Tracking location history with Xnspy
Here is what you need to do to start tracking someone's location:
Visit cp.xnspy.com and enter the Apple credentials of the target iPhone. Once the device is paired, wait for 24 hours to let the app transfer data from the phone to the web account.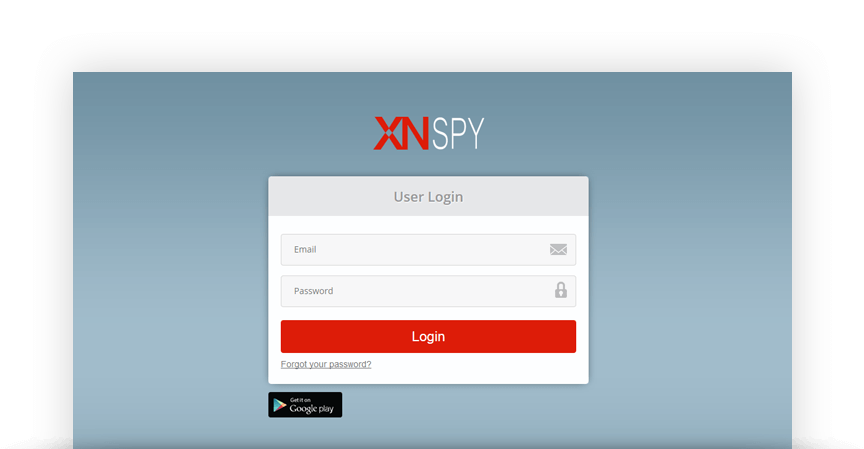 As you log into your Xnspy web account again, this time click on 'Location' from the menu at your left.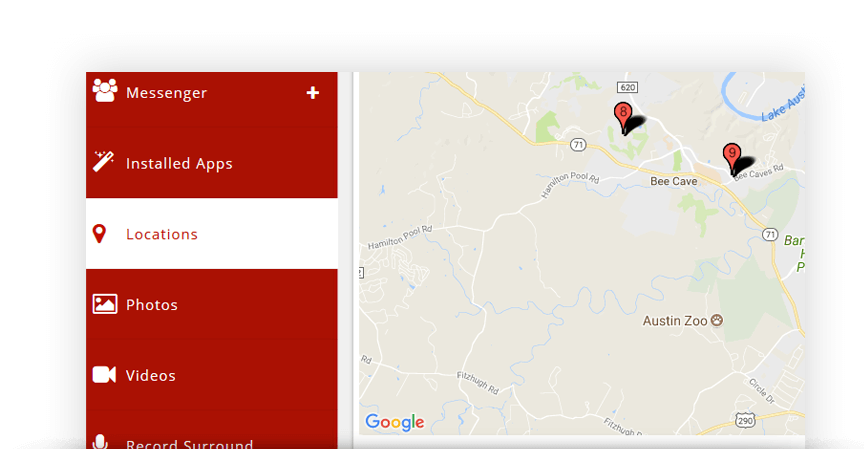 The entire location history of the target iPhone along with their current location will be displayed on your screen.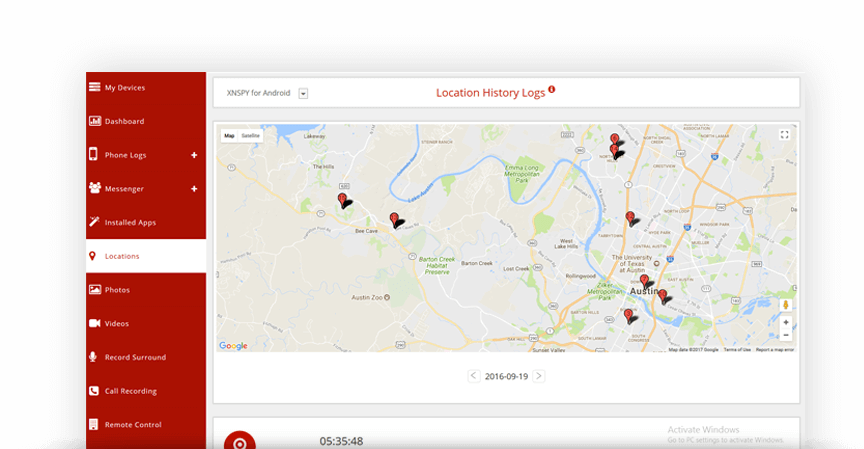 As you scroll down, you will see the list of places to where the target iPhone has been along with time stamps.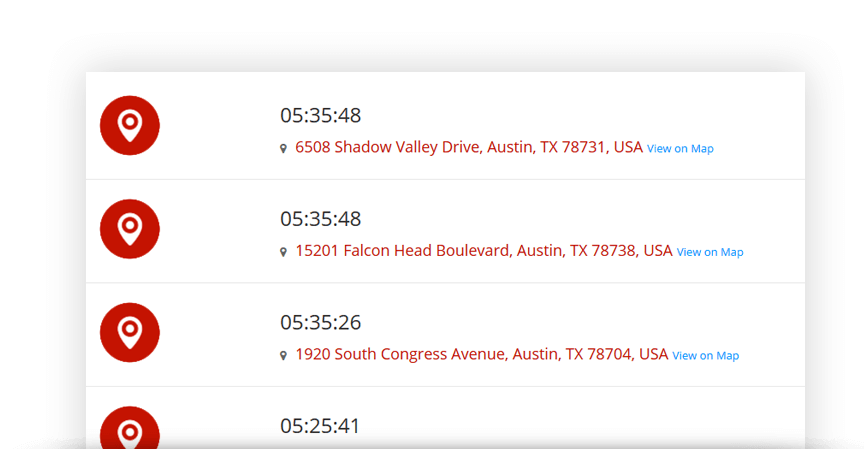 Setting Geofencing with Xnspy
You can also set geofencing using Xnspy and restrict the target iPhone from entering a certain location. Here is how you can set geofencing:
Go to 'Settings' from the main menu of your Xnspy web account and click on
'Add Watchlist Locations'.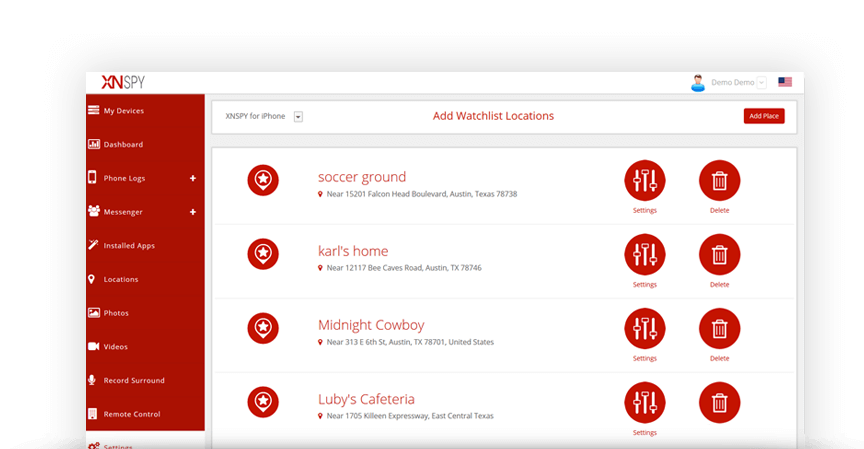 Click on 'Add A Place' and enter the location you want to monitor. If you want to get alerts on both check-in and check-out, check the options.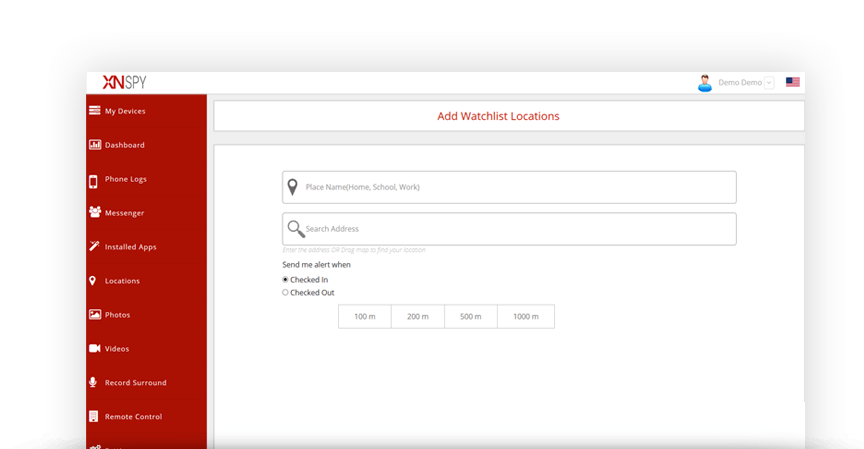 Xnspy is a recommended option to track someone's location because it lets you do much more than just accessing location details. As long both devices are connected to the internet, you will always know the real-time location of someone's iPhone. Along with monitoring their location, you will also be able to track their text messages, call logs and instant messenger app conversations too via Xnspy.
Celebrate Labor Day
Use This Discount Code During Checkout
Buy Now