How to Spy On Phone Calls with Call Log Software?
Interestingly, in today's century, it's easier for anyone to spy on a cell phone and it is easier than most of us think. Hacking is not necessarily required when you have Xnspy, a call log software that can sneak into any one's phone and provide you details about the phone call history.
The process of spying on phone calls is simple. Follow the steps below to successfully know what phone calls have been made, received and missed by the target device.
Step 1:
Log into the Xnspy web account
Visit https://cp.xnspy.com and enter your credentials to log into the Xnspy web account.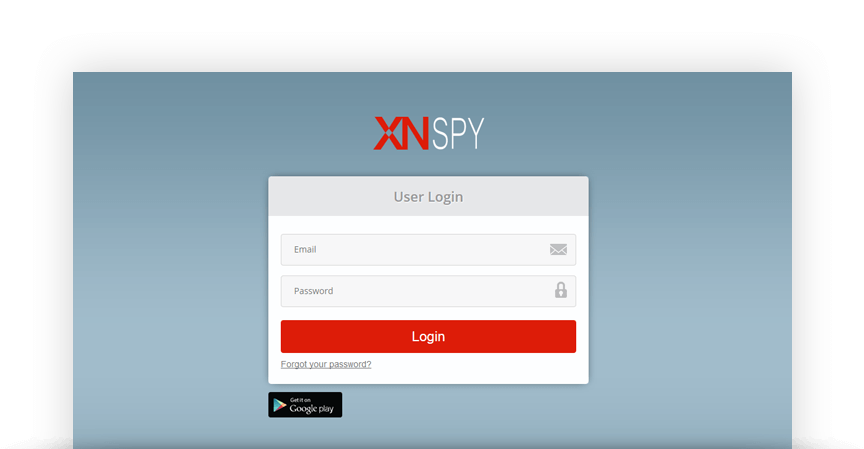 Step 2:
Check the frequency of the calls through a graph
After you have successfully logged into the web account, a dashboard will appear. You can see a graph that shows the frequency of the calls. The red graph represents the incoming calls and the blue graph represents the outgoing calls. You will find something like this: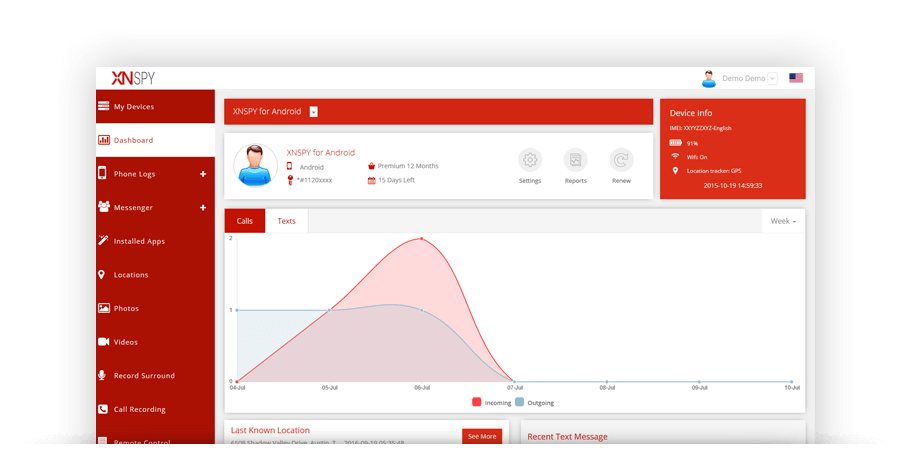 Step 3:
Click on the Phone Log Menu
To check the details of the phone calls, at the left-hand side of the dashboard, click on the 'Phone Logs' menu. This will give you a drop-down list of everything that you can view remotely from the target device.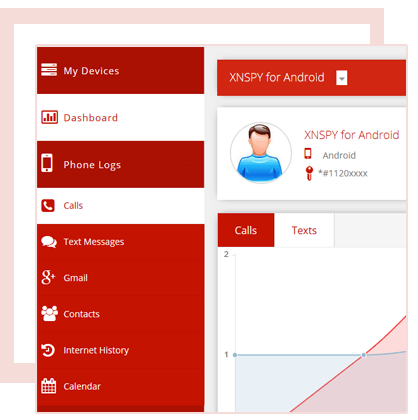 Step 4:
Click on 'Calls' sub-menu
Click on calls to see the entire phone call history log of the target device. The screen that will open up on your right side will have all the details. It will show you the incoming and outgoing calls. Other than this, you can also see the time aWnd date stamps, the name of the contact, their phone number, and duration of the call itself. This is what you will see on your screen: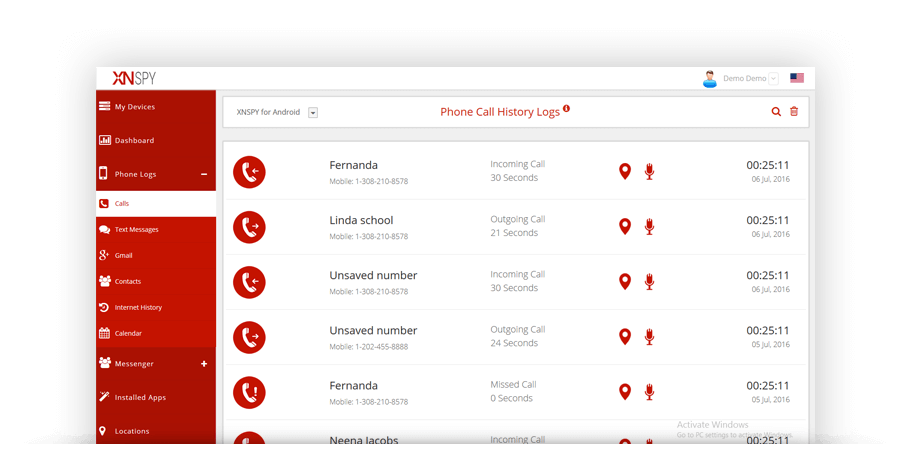 Step 5:
View the Geotags
You can also check the location of the caller. Just click on the location icon to get the details.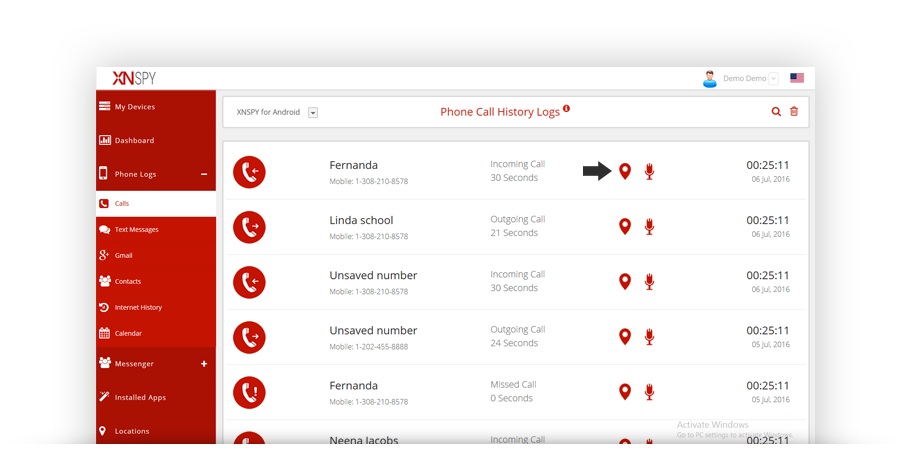 This phone call spying app works on Android (Gingerbread 2.3 or above) and iOS devices (iOS 6.0 or above) without requiring any Rooting or Jailbreaking.
Celebrate Labor Day
Use This Discount Code During Checkout
Buy Now