Not everyone can afford the cost-heavy flagship smartphones. As parents we know all too well how much of a hit to our budget it can be when our children ask for these expensive gadgets. And if you have you buy one child a good phone, you have to buy all of them the same. Keeping this hassle in mind, we thought it would be best in everyone's favor if we compiled a list of mid-range smartphones that are equally as good as their flagship counter-parts. Meaning that these mid-range phones offer features and performance that are more than enough to the job done without being a too much of a burden on your budget.
Of course these mid-range smartphones do not give the exact same performance but offer enough where you do not feel much of a difference. That is, you will not experience stuttering, slow-down or degradation with these phones any time soon- with performance and user experience remaining the same. But of course, as these phones are mid-range you might have to sacrifice some features- but again only slightly. So without further ado- here are the top three picks for mid-range smartphones in 2018!
3. Huawei P20 Lite
Huawei always accompanies a mid-range version along with its flagship releases. This enables users who might for one reason or another may not be able to afford the flagship version to experience the same features in a priced down version. It has upheld this staple for quite a long time and should be applauded for it.
The P20 Lite is the latest installment in the P series and takes it to what a smartphone should be in 2018. It completely re-designs its old look to better fit into the 2018 market with an edge-to edge display, rear dual cameras, a glossy finish and amazing specs to boot!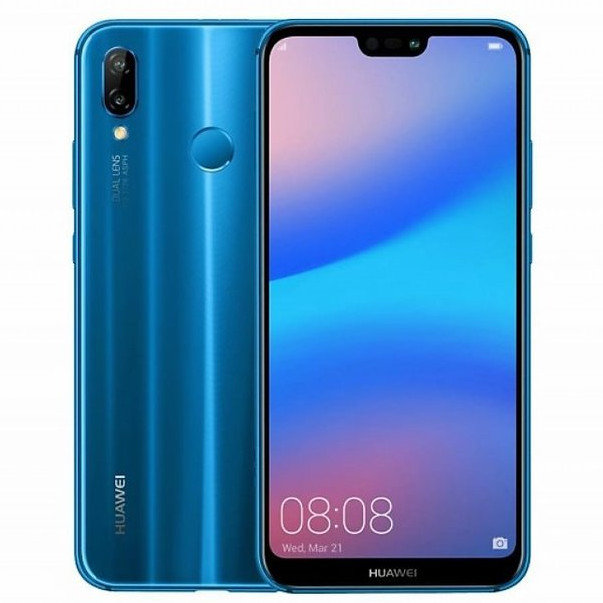 The P20 Lite features a 5.84 edge-to-edge and a 'notch' on the front down the middle- much like the iPhone X. It is a full HD IPS LCD display with amazing colors and is actually quite bright so you would not have any problems using it in direct sunlight. It comes with the latest Android version that is the Android Oreo 8.0 that is more than enough to handle all of your intensive usage of apps- and should run your favorites likes Snapchat, Facebook, XNSPY, Pokemon Go and more. With 64GB of internal memory and expandable by up 256GB you will probably never run out of storage either! It keeps the 3.5mm jack and brings with it USb Type-C charging.
There are two camera on the back, one of which is a 16MP main camera with f/2.2 aperture and the secondary is a 2MP telephoto lens. The front camera is a 16MP lens as well that is sure to make any selfie sparkle.
The only downside is the 3000mAh battery which is pretty low considering all the features it offers. Most phones have 3200mAh+ batteries these days. It might not matter all that much if it handles battery saving well- which the P series phones have done historically. So all in all a great phone!
2. ASUS ZenFone 5
You might be familiar with the company ASUS but in a different capacity. ASUS usually works with computers and technology but has also dabbled in smartphone technology for the past few years. They have produced some of the finest phones in the past years with respect to their prices. It is an absolute shame that they fly so low under the radar because they really do produce phones that will blow you away.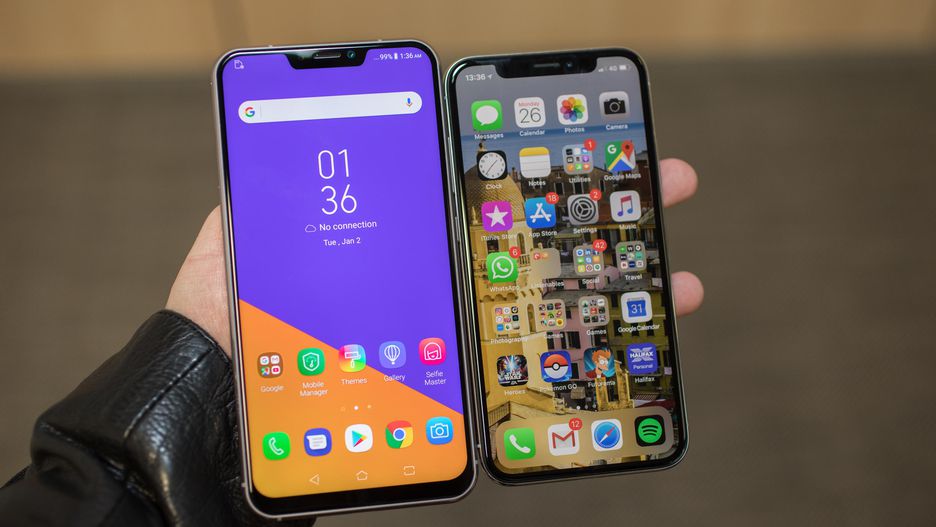 Sporting a chip that is nearly identical to that on the Samsung S9 and S9+, it offers a screen size of 6.2 inches with a 2160×1080 resolution. It has the same iPhone X style screen with the notch in the middle. The notch in the middle sports a 8MP camera. Speaking of cameras, it has two on the back, both 12MP cameras! The phone is capable of capturing video in 4K resolution which for a budget is absolutely crazy. The ASUS ZenFone 5 has the latest Android 8.0 Oreo straight outside the box and over-the-air updates to bring it up to speed if required.
The phone offers a base model of 64GB with external storage upto 2TB. It has a lightning fast fingerprint sensor, USB-C charging and fortunately a 3.5mm headphone jack. All of this is powered by a great 3300mAh battery.
I honestly have a hard time finding a drawback with this phone. It offers spectacular value for what it is worth!
1 Vivo V9
You might not have even ever heard of this company buy you should know that they are the main sponsors for the biggest sporting event in the world: the 2018 Football World Cup. Apart from sponsoring the biggest sporting event in the world, they also happen to make some great phones. The Vivo V9 is one such example.
The Vivo V9 features a front-glass, back aluminum body with an edge-to-edge IPD LCD display. This phone too, takes cues from the iPhone X and models its display accordingly with a notch in the middle. That being said, it is a gigantic phone with a 6.3 inch large display with 1080×2280 resolution. Sporting the latest Android 8.1, it is more than capable of running the most demanding of apps. Apps like Snapchat, Kik, Tinder, and XNSPY will have no problems running on this phone. Of course all of this is backed up by a killer processor that will leave no room for more to be desired. It has 64GB internal storage and is expandable up to 256GB external. It also has 4GB of RAM so you will not experience any kind of slowdown at all. Perfect for the kids who play a lot of games.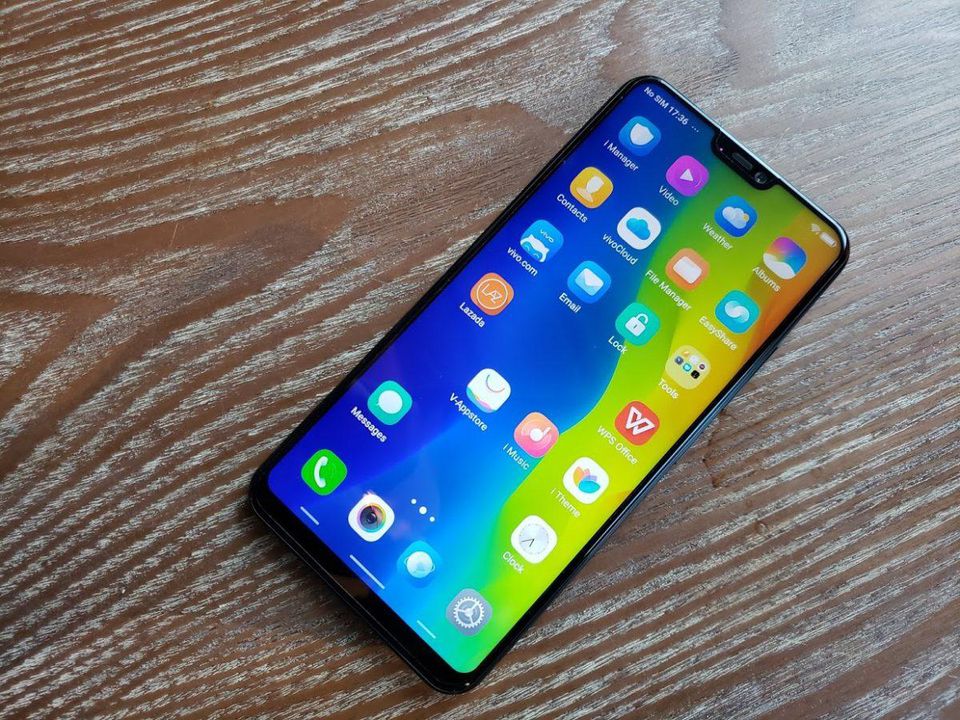 Now, onto the cameras. The dual back cameras are a 16MP+5MP f/2.0 combo. It can record video up to 2160p. The front camera is something that will really surprise you. It is a whopping 24MP f/2.0 1080p camera. Crazy for how low the price is! It has your standard fingerprint sensor on the back, microUSB charging (which is a bit disappointing) and many other surprising features.
Any of these three above mentioned phone will be enough for your kids to enjoy!