How to Spy on A Cell Phone without Having It?
You don't need to hire a hacker to get into someone's phone and report to you everything you need to know. Time has brought us another way through which we can spy on a phone without having access to it. It is possible with Xnspy. It is an advanced monitoring app that lets you spy on a phone's text messages, phone logs, location, internet history, videos, photos, calendrer entries, social media activity, IM chats and lot more.
Xnspy has made it simpler for anyone (whether parents, partners or employers) to keep tabs on someone's activities by spying on their smartphone. Wondering how to spy on a cell phone without having access? Give the following steps a read:
Install Xnspy in The Target Device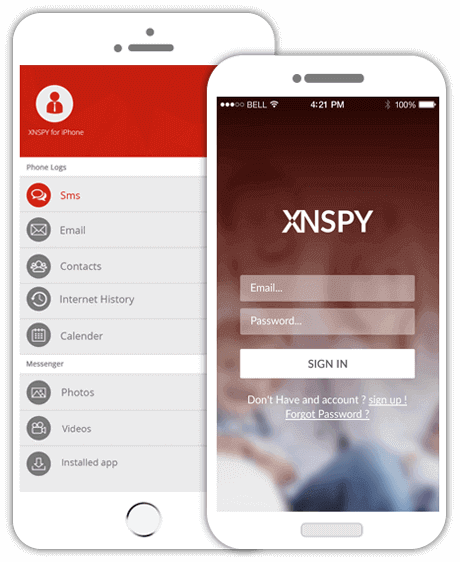 You only have to access the target phone once for the purpose of installing Xnspy. It is a simple process and you will be done it within a few minutes. Don't worry, the app will work invisibly and the target device owner won't find out about it. It is even possible for an iPhone user to spy on someone's device. Can you spy on a phone without access to it? Yes. You must know that iPhone users don't need to install Xnspy for spying on another device. They simply have to configure the iCloud backup and then pair the device to start monitoring.
Log into The Web Account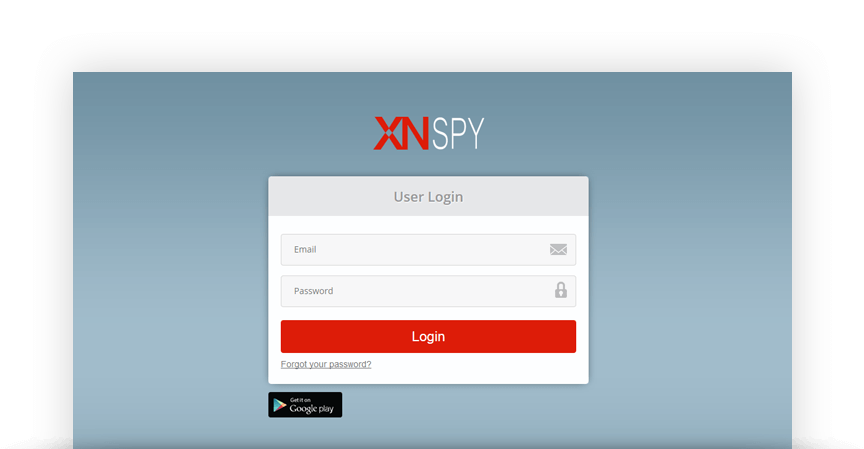 At the time of subscribing to the app, your web account will be created and you will get its credentials too. This is the interface from where you can snoop on the other person's phone. So, once you are done installing the app, you have to wait for 48 hours to let the app load the data into the account from the target phone. Then you are supposed to log into the Xnspy web account to start monitoring the phone.
Time to Spy on the Target Device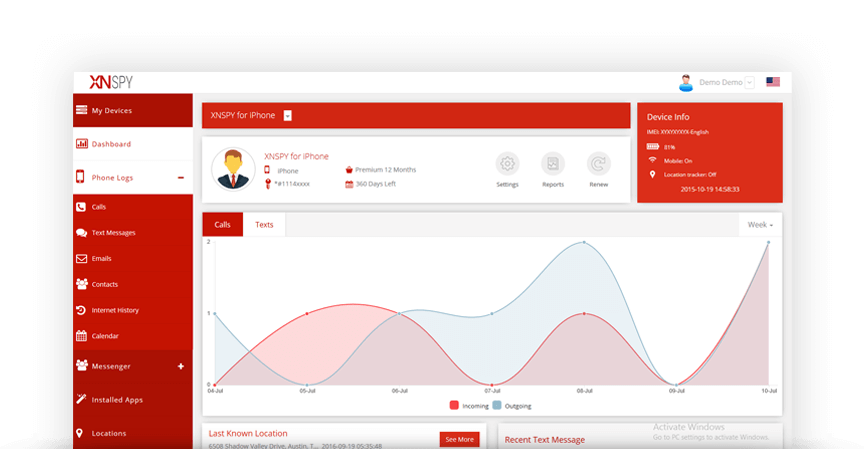 A dashboard will appear after you log in. It is just like the control panel of a website. Everything that's on the target phone will be there in the web account too. You will see a menu at your left-hand side from where you can choose to see anything you like from the phone whether it is text messages, phone logs, photos, location, and even IMs.
Here is a glimpse of the things you can spy on a phone without having access to it by using Xnspy:
Text Messages - You can read all the messages sent and received by the target device.
Phone Logs - You will be able to see the log of all the outgoing and incoming calls.
Location - Whether it is their current location, location history or geofencing, can keep track of the whereabouts of the target phone via Xnspy.
Photos and Videos - You can remotely view the photos and videos downloaded in the phone's gallery.
IMs - You can read their conversations on different IMs such as Facebook Messenger, Viber, WhatsApp, Line, or even Skype.
Read Emails and View Online Activities - With Xnspy, you can keep track of the emails sent and received by the device and you can also monitor their browser's internet activities.
Surround and call recording - With Xnspy, you can even record the phone's surroundings and phone calls and listen to them later on.
In short, by using Xnspy, you can spy on a phone without having access to it and always keep yourself aware of another person's activities.
Black Friday Sale
Use This Discount Code During Checkout
Buy Now