How to Track a Cell Phone Location Without Installing Software?
Whether you are here because you lost your phone or you want to keep track of the location of your kids or partner, there are ways you can do so without installing a hacking software. If you are an employer and you want to be sure your employees don't sneak off somewhere else while they are on the road for business purposes, location tracking can prove to be really useful.
Below, we have discussed some ways you can track the location of your phone without worrying about installing a software. It does not matter if you have an Android or iOS device, there is a solution for each one: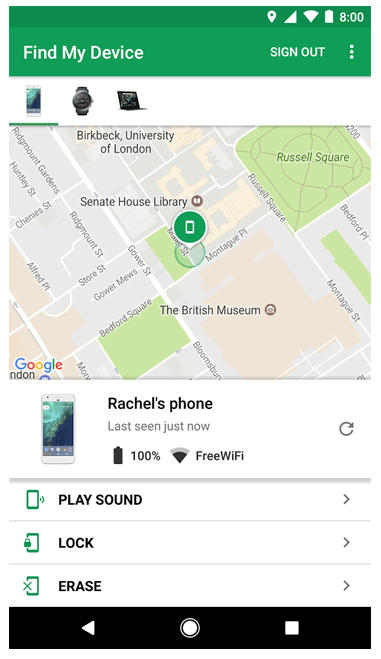 #1 Track an Android Phone's Location Using 'Find my Device'
In case you have an Android phone, this will work for you. You have to download 'Find My device' from the Google Play Store. For this app to work, the Google Account must be connected to the Android device. In most cases, it is already done.
To find out the location of the target phone, just open 'Find my Device' on web, sign in with the phone's Google credentials and you will be taken to a dashboard from where you will be able to see the location of the phone.
#2 Track an iPhone's Location Using 'Find my iPhone'
If you have an iPhone, you can easily find its location through 'Find my iPhone'. It is a built-in feature on your device. Here is what you need to do to use it:
• From your iPhone go to 'Settings'>'Apple ID' >> 'iCloud' >> 'Find my iPhone'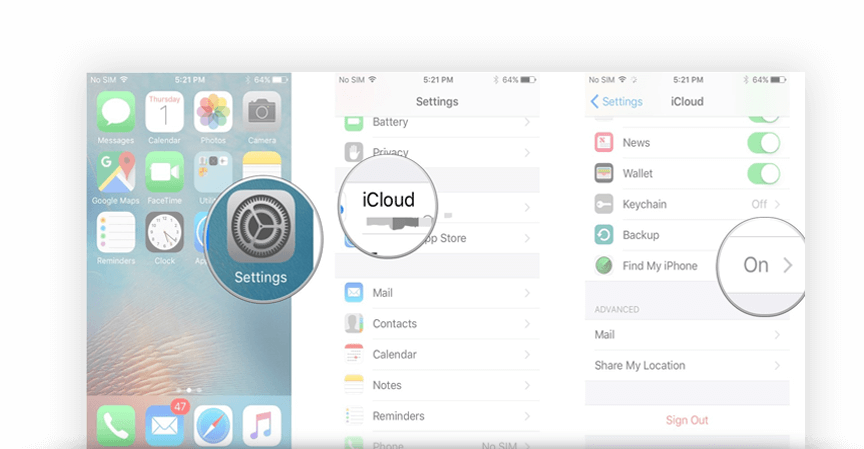 Activate the feature and once you are done, you can easily check the location of the iPhone using any web browser. To do that, you have to visit iCloud.com from your browser and then enter the Apple ID credentials of the iPhone you want to track and click on the 'Find my iPhone' button. Under the 'All Devices' drop-down menu, you will see the iPhone and then you will be able to track its location.
#3 Track your Phone's Location using Xnspy (For both iPhone and Android)
The above methods only tell the current location of a phone and it is not always specific. What if you want to know the exact location of the phone and even track its location history? Xnspy can help you do that. This location tracking app works on iOS and Android. There is a separate version for both. If you have an iPhone, no installation is required, you simply have to use the Apple ID credentials of the target phone to start monitoring. Here is how you track your phone's location via Xnspy:
Step 1: Subscribe to Xnspy by picking the version that is compatible with your phone (Android or iOS).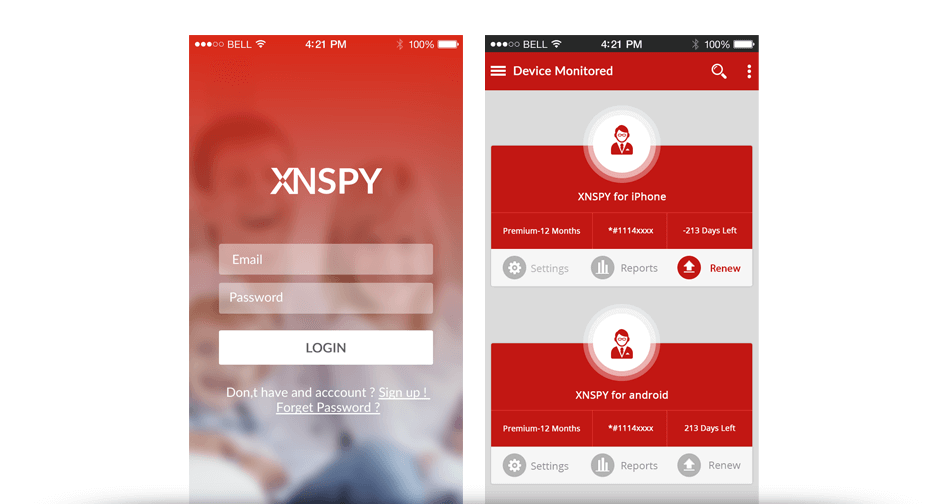 Step 2: Install or configure the app (installation is required on Android whereas configuration is required on iOS).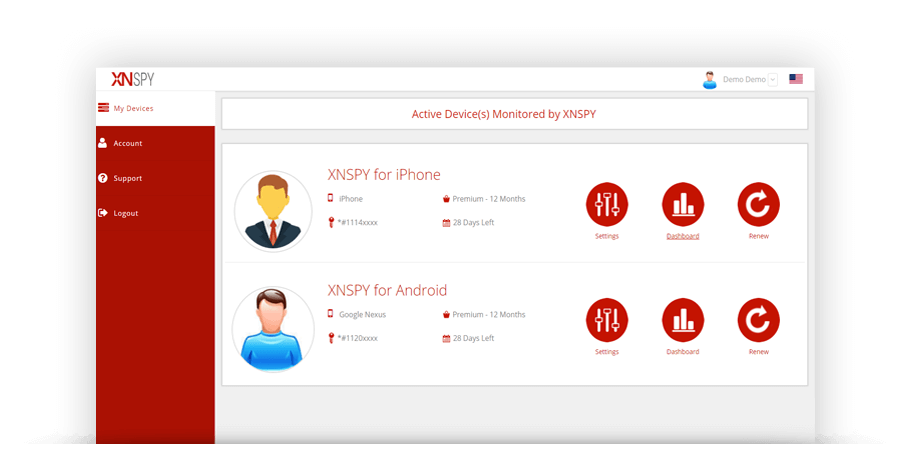 Step 3: Wait for at least 24-48 hours for the app to transfer data from the phone to the server and from the server to your web account.
Step 4: Log into the Xnspy web account by entering your sign-up credentials.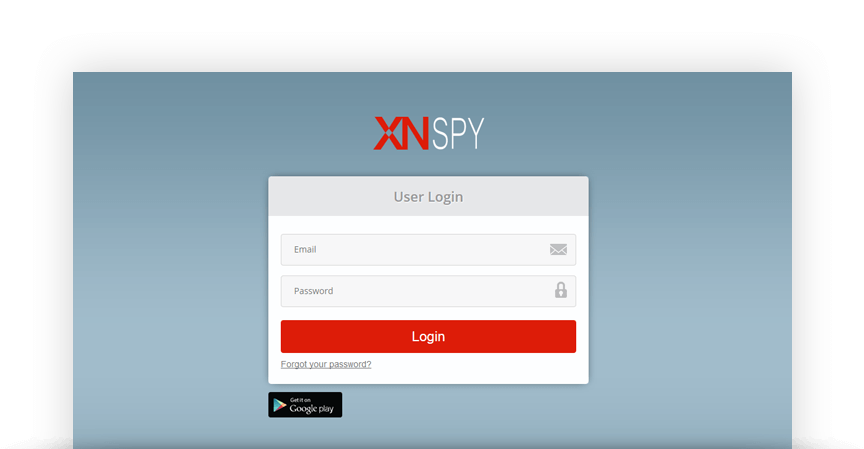 Step 5: Go to 'Locations' tab from the menu at your left-hand side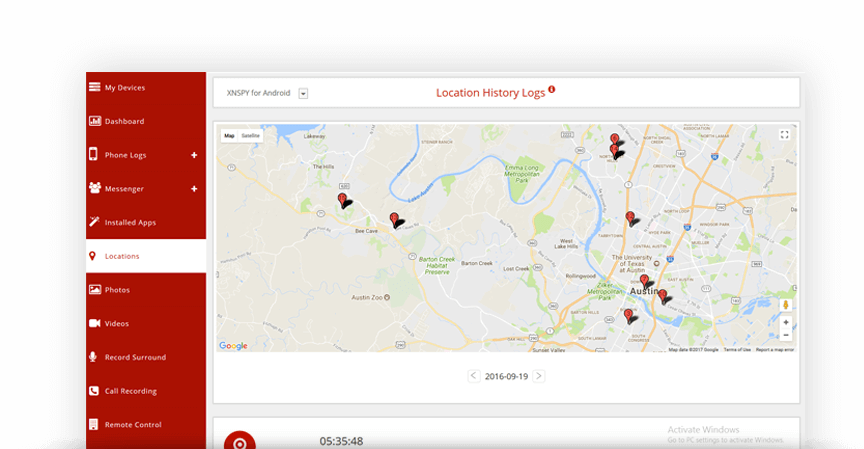 You will see a map where all the locations to which the target phone has been to are pinned. As you click on any, you will be shown the name of the location and time at which the target phone was there. That's how you will be able to track the current location of the phone and the location history.
Among all these methods, the most reliable way find the location of a phone is via Xnspy. It shows the exact location of the phone and you can also monitor the location history. Apart from this, you can also set geo-fencing to get alerts when the target phone enters or exits a specific location.
Celebrate Labor Day
Use This Discount Code During Checkout
Buy Now