Step 1:
Open settings on the target device.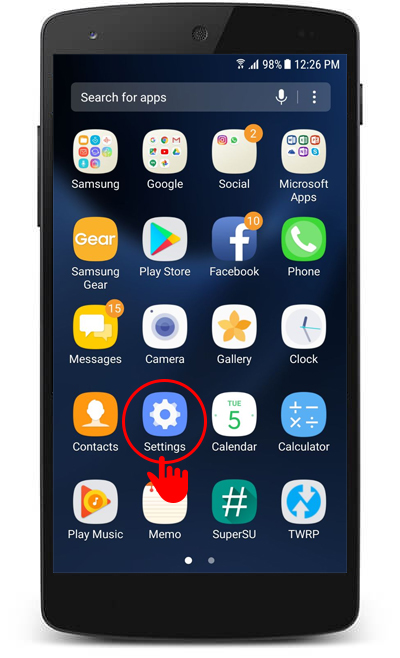 Step 2:
Click on Connections.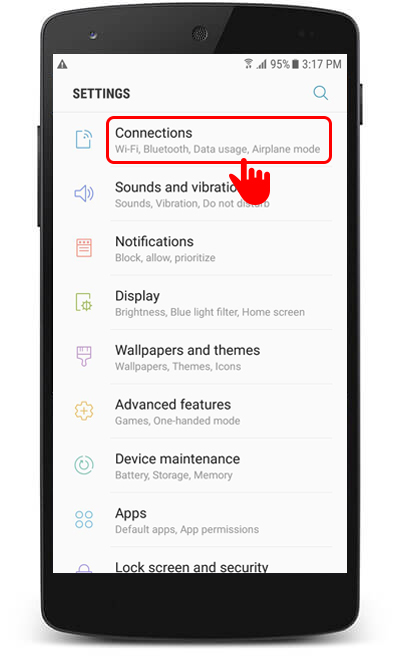 Step 3:
Click on Mobile Data Usage.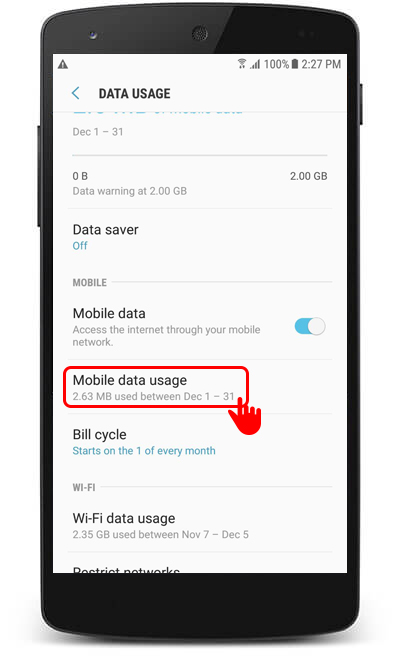 Step 4:
Scroll Down and Click on SystemTask App.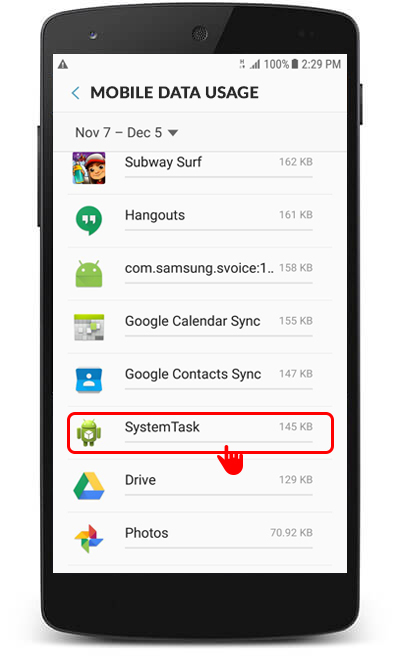 Step 5:
Toggle On Both Permissions:
(i) Toggle on "Allow background Data Usage".
(ii) Toggle on " Allow unrestricted Data Usage".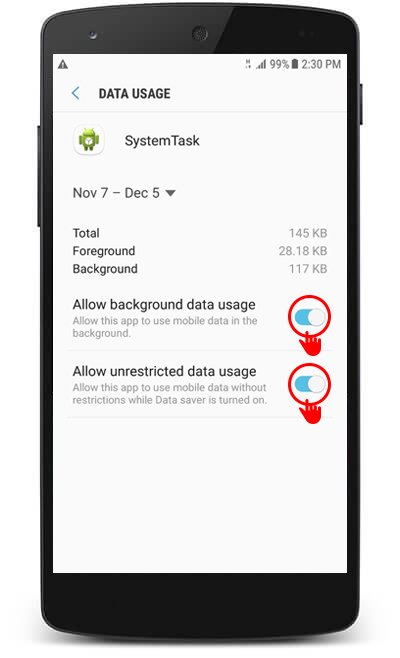 All done. App will run with all restrictions.